Digisol Systems has launched the next generation wireless router- DG-BR5411QAC which is ideally suitable for homes and small offices. This router operates on both 2.4 GHz and 5 GHz (Dual Band) along with a transmission speed of up to 1200 Mbps. It is equipped with the next generation Wi-Fi standard IEEE802.11ac for seamless surfing and sharing files such as HD video, movies, music and documents. It uses intelligent antenna technology to transmit multiple streams of data which enables you to receive wireless signals faster at your home.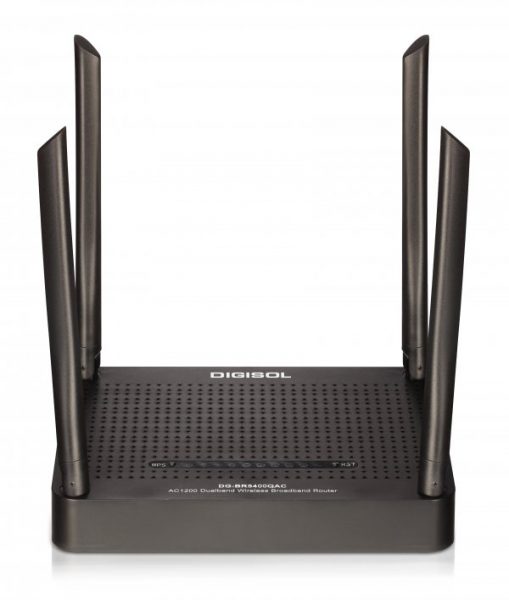 This router is claimed to provide good range in large area so that more devices can be connected to the network. The dual band router features QoS (Quality of Service) prioritization technology that analyses and separates multiple data streams based on sensitivity to delay, enabling multiple applications to stream smoothly across your network. It supports wireless 802.11b/g/n and supports robust security using WPA2-PSK with AES which enhances the security of wireless network to protect sensitive data from hackers. It also supports 64/128 bit WEP encryption which offers first level of security choice to home users to provide confidentiality of the wireless network.
This router is easy to install and Quick Install shows step by step installation process to configure your Internet connection, wireless network settings & security. The router also supports Wi-Fi Protected Setup (WPS), which simplifies wireless client setup procedures. Users just need to use the push button in order to setup a secured wireless network.
The DG-BR5411QAC wireless router is priced at Rs. 3,999 and will be available in the leading retail and online stores.