Esri India, the country's leading Geographic Information System (GIS) Software and Solutions provider today announced the names of 10 students selected for 'Master's Scholarships in GIS' for the year 2023.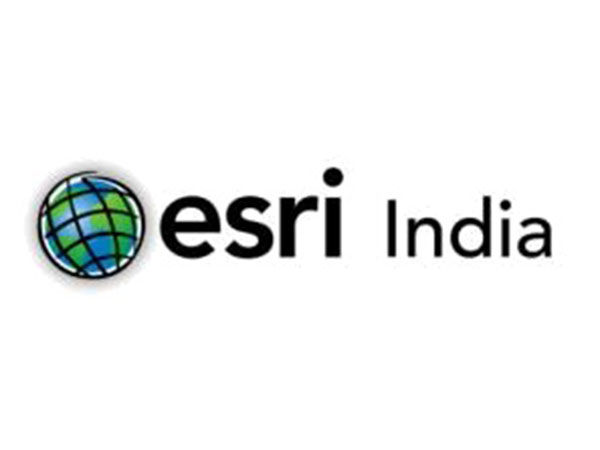 In November 2022, Esri India announced a 'Master's Scholarships in GIS Program,' to award INR 1 lakh each as Scholarship to 10 deserving students at the post-graduate level, every year. The Program, which is intended to run for 10 years, is designed for Indian students who are beginning the 2nd year of their post-graduate course in GIS, Geoinformatics, or a similar subject at an institute/university in India. The aim of the Scholarship Program is to recognize and support outstanding students who have demonstrated exceptional academic achievement, and a commitment to making a positive impact using GIS.
The first year of the Program was recently concluded with the selection of 10 recipients of the Scholarship. The selection followed a rigorous process that involved submitting a Statement of Purpose, a Project Synopsis, and a Presentation and Interview with an esteemed Jury. Apart from the Scholarship, the students will also get Esri's ArcGIS software for their personal use.
Commenting on the Program, Agendra Kumar, Managing Director, Esri India said, "We launched the Master's Scholarships in GIS Program to encourage students to gain higher competence and make significant contributions in the field of GIS. We were delighted to receive such an overwhelming response to this initiative. Selected students demonstrated clarity of thought, drive to innovate, and make a difference to society. We are extremely happy to announce 10 winners for this year's scholarship. I wish a promising career to them where they use GIS in solving some of the pressing social and business problems."
Esri India received more than 200 applications for the Scholarship Program from students pursuing diverse courses such as Soil Science, Water Resource Engineering, Geology, Geoinformatics, and more at varied prestigious institutes/universities across the country. After thorough rounds of assessment, 10 students, pursuing their post-graduate studies in the following colleges/universities have been selected for the prestigious Scholarship:
Sher-e-Kashmir University of Agricultural Sciences and Technology, Kashmir
TERI School of Advanced Studies, New Delhi
Indian Institute of Technology, Kharagpur
Indian Institute of Technology, Delhi
Vidhyasagar University, Midnapore
Centre for Environmental Planning and Technology University, Ahmedabad
Visvesvaraya Technological University, Belagavi
Symbiosis Institute of Geoinformatics, Pune
Birla Institute of Technology, Mesra
Esri India is working with more than 800 universities and colleges across the country to help students build their knowledge and skills in GIS. It collaborates with institutions at all levels by way of learning resources, events, and training programs to help students embark on GIS education, training, and research in a timely manner.