Broadband service provider, Excitel, has announced an exciting opportunity for its esteemed customers to access lightning-fast internet speeds like never before. Excitel is offering upgrade from the current 30 Mbps plan to the groundbreaking 300 Mbps Plan, all at an unbeatable price of just INR 474.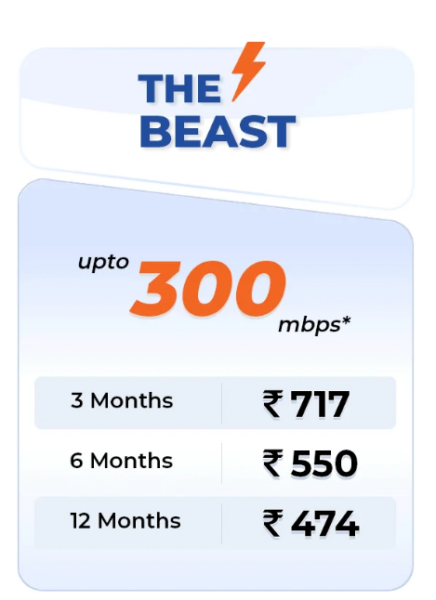 The 300 Mbps Plan sets a new benchmark in the digital age, where uninterrupted streaming, lag-free online gaming, lightning-quick downloads, and smoother video conferencing are paramount. This plan emerges as a game-changer, transforming the way users connect and interact online while delivering maximum value for their money.
Speaking about this breakthrough offer, Vivek Raina, Co-founder & CEO of Excitel, stated, "At Excitel, we are constantly striving to deliver cutting-edge internet solutions that cater to the ever-evolving demands of our customers. Offering our 300 Mbps plan at an unbelievably affordable price, we aim to elevate our users' digital experiences, enabling them to explore the internet at blazing-fast speeds. Our commitment lies in providing seamless, reliable, and high-speed connectivity, enriching the lives of our customers through unparalleled internet experiences."
As Excitel seamlessly adapts to evolving consumer preferences, it consistently sets unprecedented benchmarks in the home broadband industry. With Excitel's revolutionary 300 Mbps internet plan, users can now unlock the full potential of the digital world, experiencing a new era of online possibilities.