Hyundai Motor India Ltd (HMIL) today released the design sketches of its upcoming 7-Seater Premium SUV – Hyundai ALCAZAR.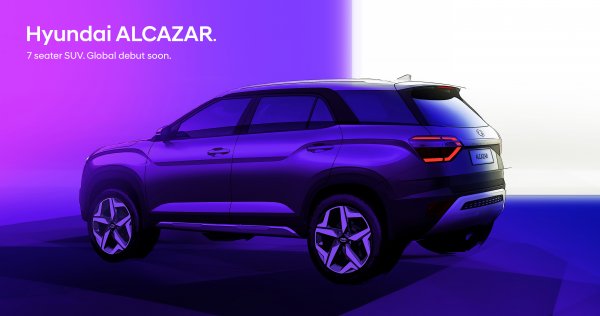 Hyundai ALCAZAR portrays a confident and bold stance and its charismatic appeal and rugged elegance characterizes a unique design theme that is extraordinary among the ordinary. With rich yet solid volume wheel arches and bold character lines, Hyundai ALCAZAR epitomises a masculine expression of design and dynamic proportions as claimed by Hyundai.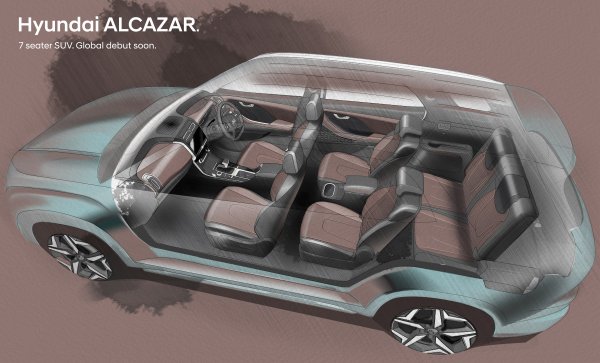 The Hyundai ALCAZAR has ample room for 2nd and 3rd row passengers. Based on a Wing-Surrounded architecture, the cabin of Hyundai ALCAZAR is the exemplary incarnation of a superior future leading experience as further claimed by the company. The widespread Wing-Surround architecture enhances the bold and dynamic design of the interiors, perfectly complimenting the magnificence of Hyundai ALCAZAR.
The upcoming 7-Seater Premium SUV – Hyundai ALCAZAR is all set to rewrite the next era of SUV dominance for Hyundai Motor India. The global debut of this SUV is round the corner.