Leading e-commerce player in India, Flipkart has partnered with chipsets maker Qualcomm and launched range of audio devices under HRX brand in India to take on with Chinese brands such as Xiaomi, Realme, Oppo etc. The three devices introduced are two Neckbands and one Wireless Earbuds in the price range of Rs. 1499 to Rs. 2899.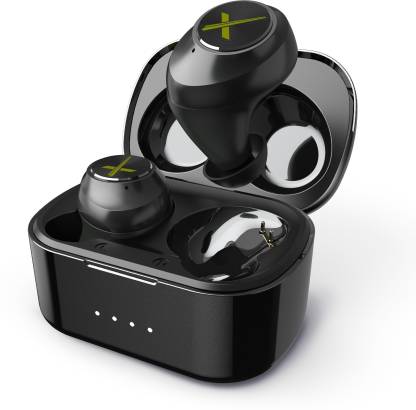 These devices feature Qualcomm cVc noise cancellation technology, supporting a superior voice call experience through noise and echo suppression. The earbuds are based on the Qualcomm QCC30xx Bluetooth Audio SoCs which are designed to offer support for increased OEM customization, extended battery life and robust connectivity.
"Indian users are huge consumers of content, in both voice and music. Coupled with increasingly mobile and active lifestyles, the need for more affordable and reliable wireless audio offerings is rapidly growing. With the new HRX Audio devices supported by our technologies, consumers can look forward to a wealth of new features that will allow them to enjoy a long lasting and distraction free audio experience," said Uday Dodla, Senior Director, Business Development, Qualcomm India Pvt. Ltd.
Details of the HRX products:
True Wireless Earbuds – HRX X-Drops 9G (Priced Rs.2999): Powered by the QCC3020 Bluetooth Audio SoC, the device supports Qualcomm TrueWireless Stereo technology, which is designed to deliver a rich, wire-free listening experience. Users can enjoy longer usage time by virtue of the super low-power highly integrated SoC. The earbuds also offer a snug fit, are waterproof with IPX7 rating and are available in two colours – Cosmic Black and Galaxy Blue.
Neckband 1 – HRX Wave 7R (Priced Rs.1499): Based on the QCC3003 Bluetooth Audio SoC, this device is designed to provide a superior audio experience at a competitive price point. It also comes with features like button activated voice assistant, which adds to the user's convenience. Available in two colours – Mars Red and Mystic Black.
Neckband 2 – HRX X-Wave 14R (Price Rs.1799): Based on the QCC3005 Bluetooth Audio SoC, this neckband comes with a dedicated Bass Boost Mode allowing users an immersive audio experience and supports a button activated voice assistant. Available in three colours – Space Gold, Supernova Blue and Comet Red.