Esports has probably been one of the fastest-growing sectors in the gaming industry over the last few years, and it is projected to grow even more in the upcoming years. With the prevalence of cheap internet plans as well as smartphones globally, online gaming has become a much more mainstream activity nowadays, with more and more people playing games on their phones on a daily basis. However, this is not the same as esports. Most people play simple games, or casino games at the best internet casino websites on their phones. Esports, however, is a professional pursuit, with professional players and teams competing at events with millions of dollars worth of prize money every year. These teams are sometimes sponsored as well, while the gamers themselves need to have the best gaming rigs to be able to perform at their best in these games.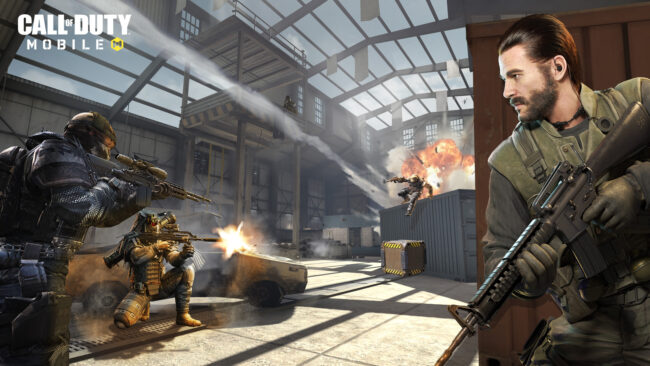 In fact, esports has become so popular these days that some events have been unable to take the load. For example, Riot Games recently called off its Mid-Season Invitational tournament for the League of Legends game, due to the inability of the company's servers to be able to host the number of players who signed up from all over the world. At the same time, Blizzard Entertainment cancelled the 2020 edition of BlizzCon, which is its annual gathering for fans which celebrates its games such as World of Warcraft, StarCraft and Overwatch, due to the prevailing pandemic situation.
In such a scenario, many esports and gaming organizations are focusing on non-traditional markets to bring in more eyeballs and money. For example, Activision Blizzard recently announced a mobile world championship for Call of Duty, one of its flagship games. This is just one step towards laying the groundwork for areas such as mobile phones and television streaming to become lucrative markets for esports. Streaming of live games has already become extremely popular, with streaming sites such as Discord and Twitch seeing millions of users flock to some of the most popular gamers to watch them play popular games online, while the biggest esports tournaments are also being streamed online to millions of viewers.
There have been further tweaks to esports to bring in more people. One of the most popular battle royale games, Fortnite, saw over 12 million people log on to the game for a virtual in-game concert by Travis Scott. There have been further performances in the game by the likes of Steve Aoki, Dillon Francis and Diplo, with Epic Games, the maker of Fortnite, recently announcing that it would now stream some of Christopher Nolan's best movies, such as The Dark Knight, The Prestige and Inception on the game's Party Royale mode. Other ways in which these studios are looking to entice players are by increasing in-game rewards and promotional items, with the upcoming League of Legends championships expected to see even more reward drops for players. On the revenue side, some organisers are bringing in advertising on the game itself, so viewers of esports tournaments will be able to see banners with brand names and logos on the game screen. This will not be visible to the actual pro players as it could be a distraction for them, but with MasterCard and Alienware having signed on as the first brands to take part in this innovation, we can expect to see more brands come forward to catch this bus as esports grows in popularity.
These initiatives are expected to stay even after the current crisis resolves itself, as the online gaming landscape evolves. This is expected to open up even more business opportunities and avenues for these companies as esports grows in popularity.