foodpanda, India's leading online marketplace for food delivery, has expanded delivery service to restaurants across major cities. After launching its own delivery arm early 2015, they will now be working as third party logistics partner to its restaurant base. Being run in the pilot phase for three months, the initiative is now live across Delhi, Mumbai, Gurgaon, Hyderabad, Mumbai, Pune and Bangalore, as stated by Foodpanda in its press statement.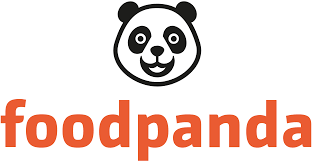 Over the last two years, foodpanda has built a strong partnership with thousands of restaurants to deliver through foodpanda delivery services, fulfilling over 45% of the gross orders through the delivery fleet. The product will have two offerings to partner restaurants- A fully integrated solution where in all orders would be fulfilled by the brand's delivery riders and the other one where restaurants can take up customised service on a need to need basis. In the initial phase of the program, the brand has on boarded more than 500 partner restaurants and the number is expected to reach around 1500 in the next three months. The restaurants would be charged on a per order basis, as stated further by Foodpanda.
Kunal Suri, COO- foodpanda India said, "The new business partnerships with the restaurants are aimed to provide better services and to further expand our delivery network across the country. With technology as the backbone and relentless focus on operations, we have achieved excellent two way optimization of our resources. We are currently able to deliver orders within 35 mins on average, which we further plan to improve on. With Dash we plan to extend this benefit to our restaurant partners thereby strengthening the delivery ecosystem across the nation."
The expansion of the delivery ecosystem by foodpanda would be aimed at optimising efficiency of existing on-ground fleet which was initially used only for orders placed through the brand.