On account of lockdown in the country due to COVID-19 when it has become essential to maintain social distancing, Hike app has seen an increase of 33% in daily time spent leading to users spending an average of over 44 minutes per day inside the app during the month of March.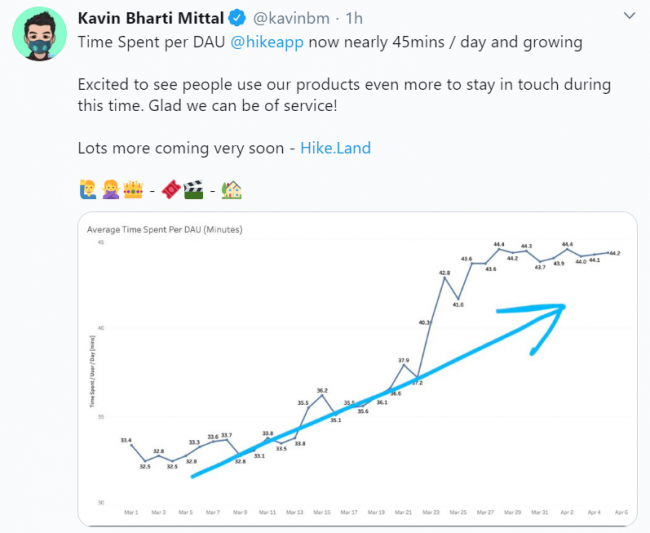 Hike app has seen a spike in user conversations with Hike's virtual friend Natasha. Natasha is also doing her bit to help users stay updated on the right facts about COVID-19. In addition to that, Hike team has been working to ensure users get real-time messages on Government advisories such as social distancing, janta curfew, and more.
Despite the entire company working remotely due to lockdown, the teams continue to roll out regular updates and maintain stability to ensure users don't feel any glitch in experience during the surge in usage. This has enabled users to continue connecting with their close ones seamlessly as confirmed by Hike in its press statement.
The team at Hike also continues to innovate on delivering new & meaningful ways for users to hang out online. As users spend more time hanging out on Hike, the company has also shared another sneak peek into its anticipated upcoming offering HikeLand. Slated to launch in the next few weeks HikeLand is a magical place for users to hangout online & enjoy unique shared experiences. The preview also calls for users to reserve their spot and be one of the first to get early access to HikeLand, adds the statement of the company.
Users can reserve their spot on HikeLand by visiting https://hike.land/