Hike Sticker Chat has announced the launch of its latest features – Auto Backup & Web. This platform which was launched in April 2019 is claimed to have currently over 1 Million Weekly Active Users, spending 33 mins inside the app with over 55 million stickers being exchanged weekly. Through this new feature, users can seamlessly access chats & media anytime and migrate from Android to iOS and vice versa without worrying about manual backup & restore.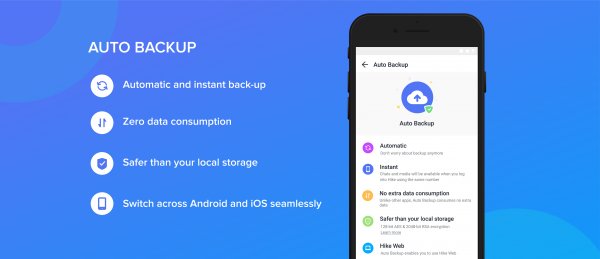 According to Hike, with people constantly resetting their phones or switching to newer models, content on messaging apps has a tendency to disappear. The only current alternative is to use the Backup & Restore process, which is tedious and unreliable at the best of times. The Auto Backup feature allows users to seamlessly transfer and access their data from one device to another. The process is automatic, and their data is available the instant they log back into the platform using the same number. This also consumes no extra data and allows users to migrate from Android to iOS and vice versa instantaneously.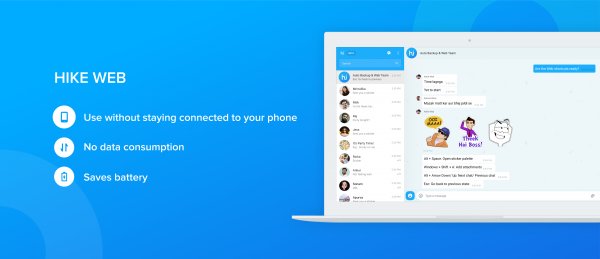 The update also introduces a Beta of the highly requested Hike Web where unlike other web platforms, users can continue to have an unrestricted messaging experience on the computer browser without being connected to their phones. This cuts down on excess data usage and preserves the device's battery. Hike Web is scheduled to receive updates every two weeks, further improving the messaging experience for users across devices and platforms. The platform has also upgraded its encryption to 128-bit AES & 2048-bit RSA which is one step away from military grade encryption as stated by the company in its press statement.
Hike Sticker Chat has over 40,000 stickers available in 40+ Indian languages and dialects. It expects to have over 100,000 stickers across languages by the end of the year, with an aim to cover a larger percentage of every major Indian language's vocabulary.