Johnsons Controls-Hitachi Air Conditioning India has launched AirHome series of air conditioners. The airHome series models come in 1 Tr, 1.5 Tr and 2 Tr capacities in star white Color with UV paint.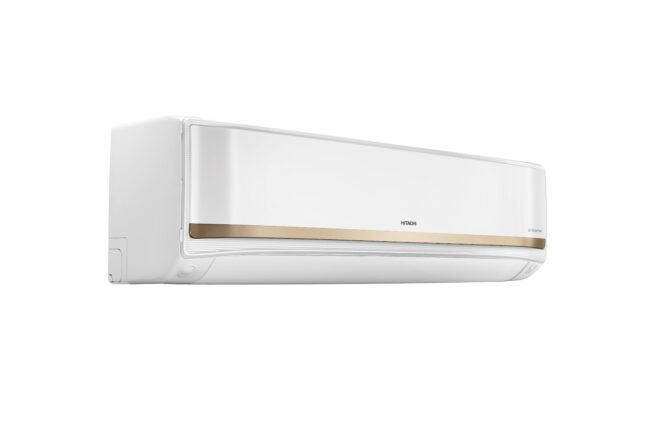 The ice clean feature of airhome series is powered by frost wash technology which allows the coil to get rid of the trapped dust, mold, viruses and bacteria ensuring a safe and hygiene indoor environment with 15% of power saving. These Expandable Inverter ACs can increase their compressor's rotation per minute (RPM) automatically, from the standard-rated RPM, as and when required, according to the actual ambient conditions outside and load requirements inside the room allowing better performance than any other non-tropical Inverter AC. For superior surround cooling of modern homes, the 24m strong airflow distributes air across the room.
With Hitachi's first-ever Ambience Light ACs, consumers can easily know their ambience, be it cold, comfort or warm. This feature has three colors – cool blue for cool ambience (16- 23°c), comfort green for comfort ambience (24- 27°c), and warm red for warm ambience (28- 32°c). Hitachi airCloud Home allows users to remotely monitor and control air conditioning from a single app through their smartphone, digital device or voice assistant on their mobile for conveniently managing temperature. A built-in ionizer, AQtiv-Ion releases negatively-charged particles which bind themselves to pollutants floating in the room causing them deactivated and can be operated in any mode – Cooling, Heating, Dry, Fan, Circulation, and Auto.
The unique Sine Wave Blade design in the new product range guarantees air-cutting noise reduction and far-reaching maximum air volume. It maintains the comfort of silent air with cooling all around the room. A unique filter clean display reminds users to clean the filters at regular intervals for powerful cooling. The 5 fan speed is designed to redefine convenient cooling for the new-age consumers.
The artistic curve on the remote control accentuates the aesthetics, making it a delight to control the AC and is powered with iconic wave design, night glow buttons for better visibility, coloured buttons for easy access along with 11 m working range and 0.5°C precision control.
These ACs are available across all leading retail stores and on leading e-commerce portals.