Huawei has just announced formal launch launch of its HUAWEI WATCH GT 2e in India. The price of this watch is Rs. 11,990 and it will go on pre-orders on Amazon.in and Flipkart from 15th May with various offers. Starting from 15th May to 28th May, consumers will get 6 months no cost EMI on Amazon and Flipkart. Additionally, on purchase of the HUAWEI WATCH GT 2e from 15th May to 21st May, customers will get free AM61 Bluetooth Earphones worth Rs. 3,990 on Amazon and Flipkart.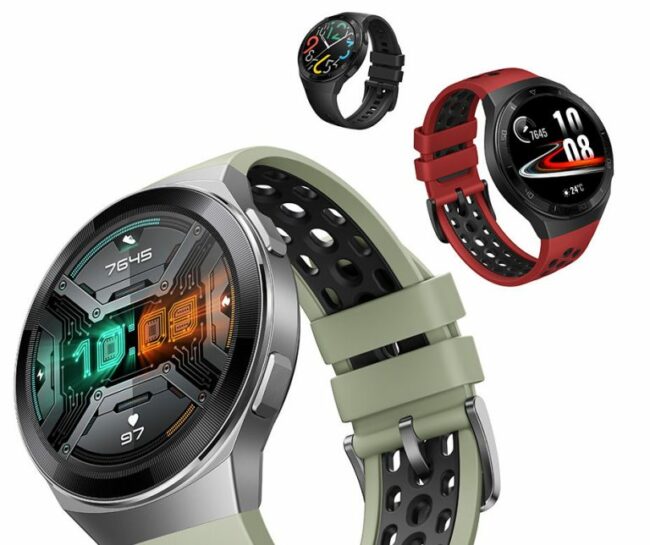 HUAWEI WATCH 2e is equipped with a 1.39-inch AMOLED touch display supporting a Retina-grade resolution. It is equipped with Huawei's proprietary Kirin A1 chip and boasts of a two-week battery life. It has 4GB storage for music and can store around 500 mp3 songs. It has connectivity support of Bluetooth 5.1 and is compatible wtih Android 4.4 and above and iOS 9.0 devices.
The HUAWEI WATCH GT 2e supports 15 professional workout modes including eight outdoor activities (running, walking, mountain climbing, hiking, trail running, cycling, open water swimming, triathlon) and seven indoor activities (walking, running, cycling, pool swimming, free training, elliptical machine, rower). It also supports 85 customised workout modes that cover six categories of sports: extreme, leisure, fitness, aquatics, ball games and winter sports. The activities range from street dance to parkour, rock climbing to yoga, and ballet to boxing.
This Watch also comes with high-performance heart rate sensor based on Huawei's self-developed Truseen 3.5 heart rate monitoring technology, TruRelex stress management technology, and Trusleep 2.0 technology. HUAWEI WATCH GT 2e allows users to monitor heart rate, stress level and sleep quality in real time, so they can have a full understanding of their health status. It also supports blood oxygen saturation levels (SpO2) monitoring globally. Within a minute, users can easily test their SpO2 level and assess their body condition anytime.
HUAWEI WATCH GT 2e has improved design over the previous generation and comes with concealed crown that goes with the watch body to add an extra flourish. The design of the HUAWEI WATCH GT 2e is sporty while the HUAWEI WATCH GT 2's design is classic.. It has a classic round dial with an integrated strap for a streamlined, modern look. Its stainless steel body complements the concealed, crown design that blends in with the watch's curved silhouette. The watch comes in four new colors of Graphite Black, Lava Red, Mint Green and Icy White, with the strap made of a soft and comfortable fluororubber. The dual-colour, breathable TPU material completes a flawless unibody design.