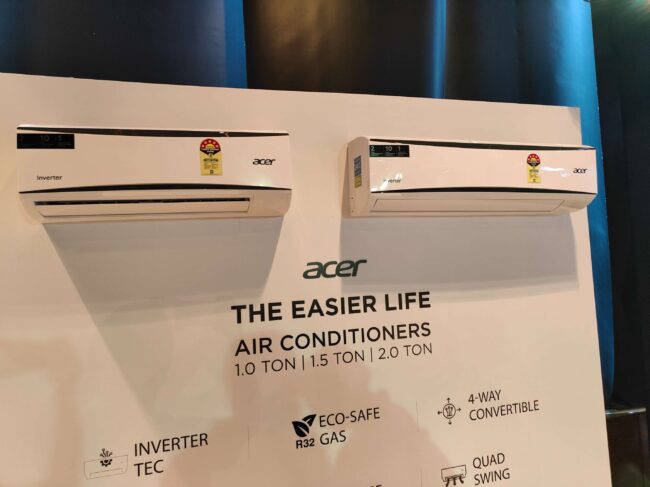 Indkal Technologies, Licensee of ACER brand, today launched Acer branded Split and Window Air Conditioners, Washing Machines, premium W series QLED Smart TV models, along with two large sized televisions in 65 inches and 75 inches. The new range of Air Conditioners and Washing Machines will be available across online and offline channels.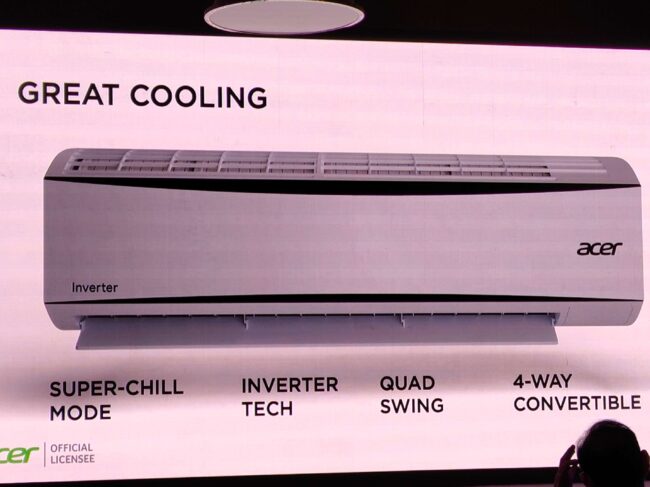 The Acer large appliances will be available across two series: Quad and Halo. The Quad series Air Conditioners and Washing Machines will be feature-rich yet available at affordable prices, while the Halo series Acer Air Conditioners and Washing Machines will cater to customers who are looking for top-of-the-line products with premium features and services.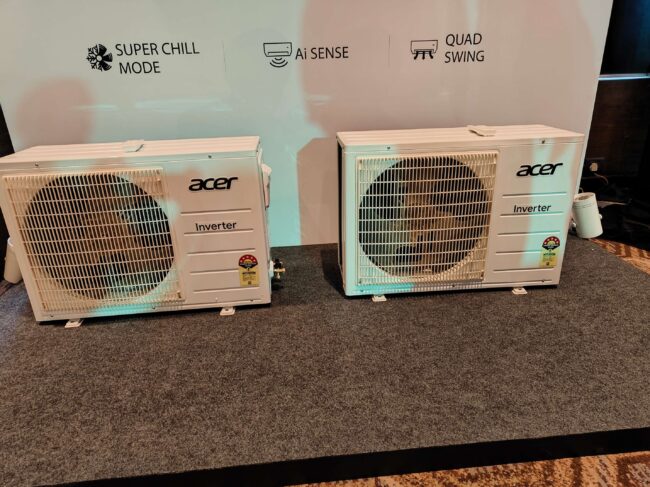 Acer Air Conditioners will be available in three split variants of 1.0 ton, 1.5 ton, and 2.0 ton in Quad and Halo series with many high-end features like the Super Chill Mode, InverterTec, 4-Way Convertible, AiSense and many other features. The split type will be available at a special limited-time launch price of INR 27,999.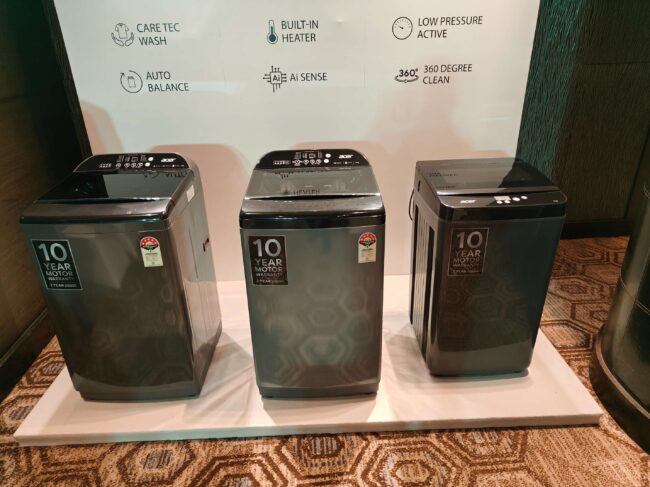 Acer Washing machines will be available in 6.5 Kg, 7.0 Kg, 7.5 Kg, and 8.0 Kg capacities and will be packed with premium functionalities such as CareTec Wash, Built-in Heater, AiSense and will be starting from INR 13,499 for a limited-time promotional price at launch.
Both the ranges in Air Conditioners and Washing Machines will be available at both e-commerce and offline retail from 08 April onwards.
Acer Halo series Air Conditioners and Washing Machines, which are the high-end flagship products will come with an industry-leading warranty and service terms to customers as a highlight of quality and reliability and will only be retailed through selected channels and strategic partners.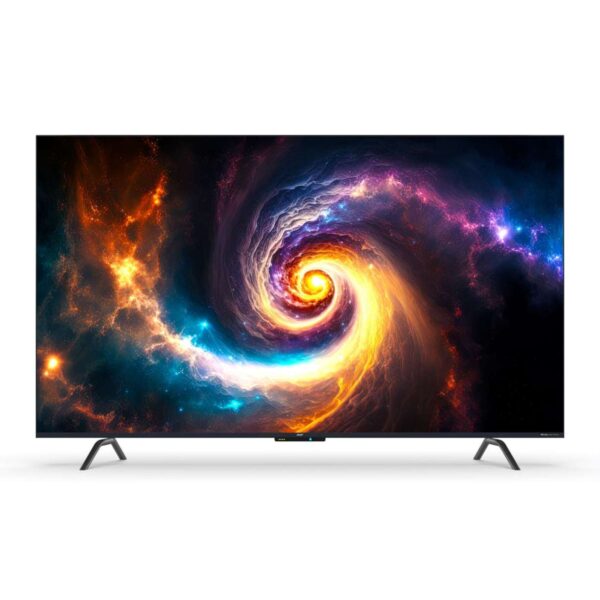 Acer W Series 65 QLED and 55 QLED Smart TVs have 65 inch and 55 inch bezleless screens. These TVs come with Anti Glare Display and have wallpaper design. These TVs have wallhugging mount and are 37.9mm thick. These TVs have Quantum Picture Quality and comes with Aural Sound and Dolby Atmos. These TVs run on Android TV 11 OS and also have feature of Auto Low Latency Mode which is ideal for gamers.