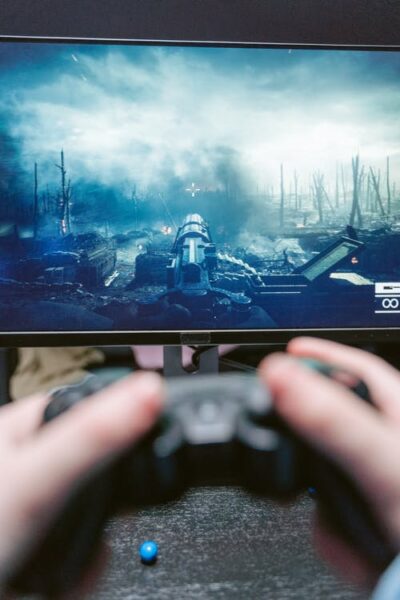 Want to know how to become a pro gamer? Then these tips and tricks are just for you.
Becoming a pro gamer isn't easy. In fact, it's pretty hard, especially for beginners who've never picked up a controller or mouse and keyboard in their lives. But don't worry, as all you need to do is read this guide carefully and prepare to put some time and effort in. Sound good? Let's go.
Start by focusing on your gaming wallet
Gaming has changed a lot over the past decade. Now, in-game purchases and DLC are part of the overall experience. It's become common for nearly every major game released on console and PC to offer in-game purchases to users. Most of the time, this is good, as content you purchase in-game can allow you to improve your gameplay and become more competitive, whether you're playing FIFA Ultimate Team or Call of Duty.
However, to do this, you need to have an organized gaming wallet, so browse more to learn everything about this.
Build a comfortable setup
As a gamer, you need to have a superb setup; otherwise, you're going to struggle going pro.
The essentials are:
A high-quality desk chair
A high-resolution TV or monitor
Adjustable lighting
Drinks machine
Controller holders
A webcam (for recording content)
Once your setup is organized and complete, you'll be ready to take your lobbies by storm.
Customize controls to your liking
Whether you're gaming on PC, Nintendo Switch, or console, you need to customize your in-game controls to your liking.
This might mean switching to inverted aiming on first-person shooters or increasing your controller sensitivity for faster movement.
Pro tip: customize your controllers in single-player mode first before trying them in multiplayer.
Attend local tournaments
A lot of cities across the UK host tournaments that gamers can enter and join. Tournaments are usually focused on one specific game, such as Fortnite.
To grow your experience levels, you should enter these tournaments, or at least go to watch them so that you can see what the competitive gaming scene is like up close and personal. Remember, the more tournaments you play in, the greater your confidence will grow!
Connect with other gamers
Being a pro gamer is all about building connections within different communities. For example, if you're really passionate about FIFA Ultimate Team, then you should reach out on social media to pros and fellow enthusiasts on sites like Twitter. Also, joining forums is a good shout, too. This way, you can discuss tactics and team up with other people, rather than trying to make it on your own!
Watch YouTube and Twitch pro streamers
YouTube and Twitch are great sources of inspiration for aspiring gamers. On these platforms, pro streamers will showcase their content to viewers, enabling them to learn from the best in class. Ninja is a prime example. He streams Fortnite regularly on Twitch and constantly gives out advice in his streams about how you can improve your building and shooting.
Use companion apps on your smartphone
A lot of multiplayer games come with companion apps, which are essentially mini extensions of the game that you can access via your smartphone. You should check to see if your favourite games have companion apps because if they do, you shouldn't hesitate to download them – they'll massively boost your chances of making it like a pro!