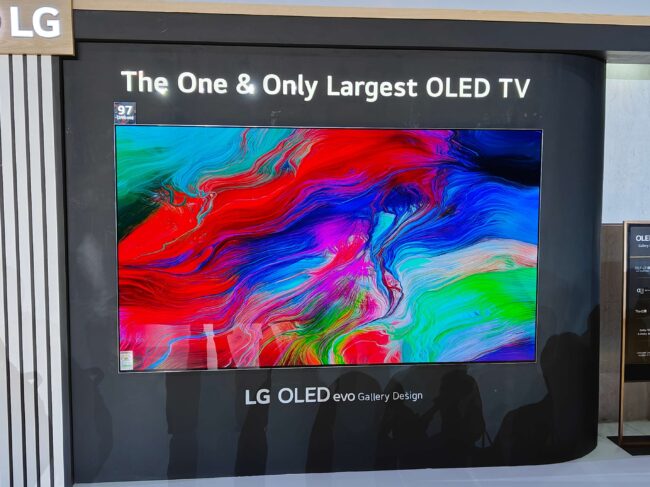 At an event in New Delhi, LG Electronics today launched its 2023 OLED TV line-up. On this occasion, the world's Largest 97 inch OLED TV and World's only Flexible Gaming OLED TV were also announced.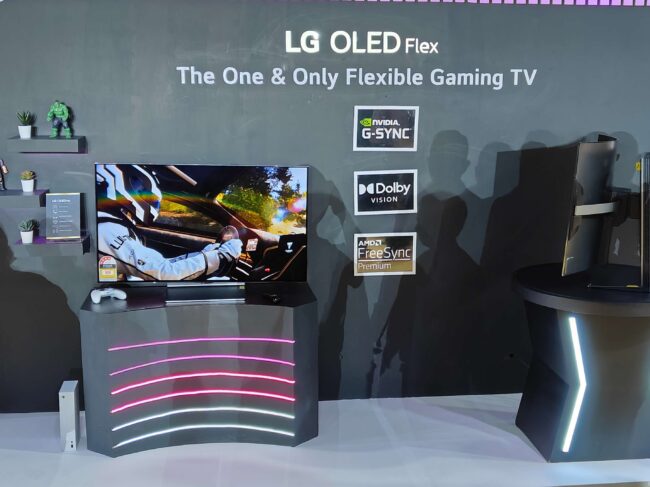 The 2023 LG OLED line-up comprises of 21 models across different variants which includes the World's only 8K OLED Z3 series, OLED evo Gallery edition G3 Series, OLED evo C3 series, OLED B3 and A3 series TVs. The upgraded OLED evo provides higher brightness and color accuracy with amazing clarity and detail. In addition to this, LG is also introducing the LG OLED OBJECT Collection POSE, an ultimate lifestyle TV and OLED Flex, a Gaming powerhouse that has a very unique proposition in which the user can bend the screen with 20 different levels of curves to find the ideal arc for total immersion. The latest line-up offers the widest range of OLED TVs from 42 to 97 inch for a customizable viewing experience. LG OLED is renowned for its exceptional picture quality, producing vibrant, accurate colors with deep blacks, and an infinite contrast ratio for remarkably lifelike images.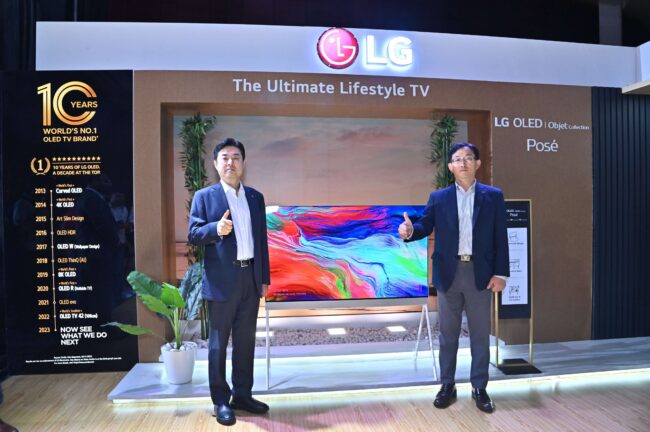 The new Alpha series processor used in the 2023 OLED TVs utilizes LG's most sophisticated AI-assisted Deep Learning tech to ensure outstanding picture and sound quality. AI Picture Pro offers improved upscaling for better clarity and enhanced dynamic tone mapping, which helps reveal the depth and detail in every frame. AI Picture Pro also integrates a picture processing technology that detects and refines important objects, such as people's faces, to give them a more lifelike HDR quality. In addition to fine-tuning image reproduction, the ?9 AI Processor Gen 6 powered AI Sound Pro helps viewers get swept up in the onscreen action by delivering virtual 9.1.2 surround sound from the TVs' built-in speaker system.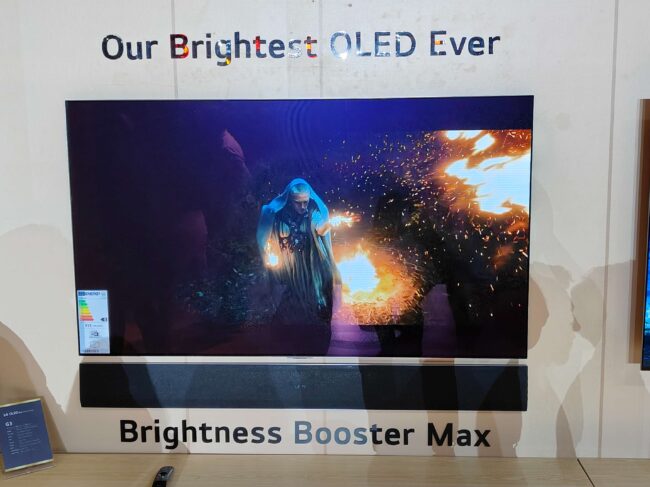 LG OLED evo TVs offer exceptional clarity and detail, images that provide a real-life-like experience. Another significant upgrade in this year's OLED Evo G3 series is LG's Brightness Booster Max technology, which incorporates brand-new light control architecture and light-boosting algorithms to increase brightness by up to 70 percent. The brightness is mapped and controlled on a pixel-by-pixel basis, resulting in sharper, more realistic images.
LG's 2023 OLED TVs come with the latest version of webOS which offers a refreshed, more personalized user experience. This year's models offer a redesigned user interface (UI) with All New Home, which provides a wealth of personalization options and more convenience. The new 'Quick Cards' offer users easy access to the content and services they use the most, grouped into logical categories such as Home Office, Gaming, Music, and Sports. This advanced webOS also offers personalized recommendations tailored to the preferences of the customers based on viewing history and viewing habits.
LG OLED TVs continue to support the image- and audio-enhancing capabilities of Dolby Vision and Dolby Atmos, offering a truly immersive home cinema experience. The new line-up also offers seamless integration with the latest LG sound bars, thus, delivering outstanding multi-channel surround sound with IMAX-enhanced quality powered by DTS:X. LG TV and sound bar also combine to offer the WOW Orchestra3 feature, which produces stronger and more immersive sound.
LG OLED TVs are equipped with the Game Optimizer which allows users to quickly select and switch between gaming-specific features. The self-lit OLED TVs also boast a 0.1 millisecond response time, low input lag with up to four HDMI2.1a and compliant ports. Settings for G-SYNC Compatible, FreeSync Premium and variable refresh rate (VRR) are also easily accessible from the Game Optimizer which not just improves gaming experience but also creates a stadium-like experience while watching sports events.
The LG Smart Cam allows you to enhance your smart experiences like video conferencing, fitness, and more with a high-definition camera with a built-in dual mic and multi-view function. The sleek, magnetic design snaps on for a great fit on your TV and includes a privacy slider you can close when the camera is not in use. This will be available as a free accessory with Selected OLED TVs.
LG's new line-up also welcomes the world's largest range of OLED TV screen size selections from the smallest display of 106 cm (42) to the largest 246 cm (97). The G3 OLED evo series is available in 139 cm (55), 164 cm (65) and 195 cm (77). G3 comes with an aesthetic upgrade via the introduction of the ultra-seamless One Wall Design. Leaving no visible gap when wall-mounted, this year's models bring style and effortless elegance to the living room or wherever users choose to install them. Furthermore, LG's latest OLED TVs are easy to move or mount on the wall due to the use of a composite fiber material. LG's C3 series offers the most screen sizes of the 2022 line up with a total of six to choose from 106 cm (42) to 210 cm (83). Hence, no matter the size of the consumers' home entertainment space, LG has an OLED TV to offer for all.
The price starts from Rs 119,990 for OLED 42 C3 to Rs 75,00,000 for ROLLABLE TV.