South Koren electronics giant, LG has announced three new speakers under its CAV category. These include the SJ5 Sound Bar System, the FJ5 or X Boom 'Party Maker' and the OJ98 or X Boom 'Typhoon.'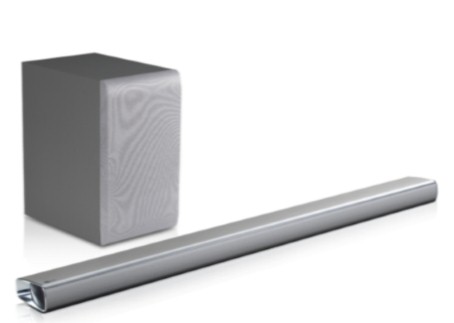 The SJ5 Sound Bar System has a 320 Watts sound quality and can be synced with the TV to provide a powerful surround-sound experience. This speake boasts of 4K Sound (High-Resolution Audio) like WAV, FLAC and ALAC Sound formats Playback. It comes with an Adaptive Sound Control (ASC) which analyses the content in real time and automatically adjusts to allow crystal clear sounds and auto raises the sub for more impact. The Sound bar comes with its own remote but can also be operated using the TV remote. It has a premium metal finish.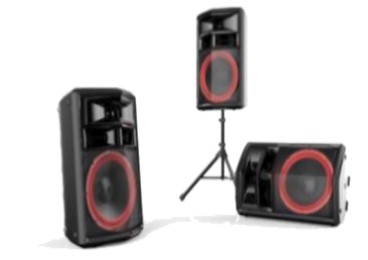 The LG X Boom 'Party Maker' has a 15" Woofer and comes equipped with handle and recessed wheels that makes it one of the most portable speakers around. It is claimed to have a powerful Bass sound. It has unique Karaoke feature vocal Fader that reduces the vocals from any music so that one can sing their own version of the song. The Voice Effect allows for changing 18 voice effects while one sings.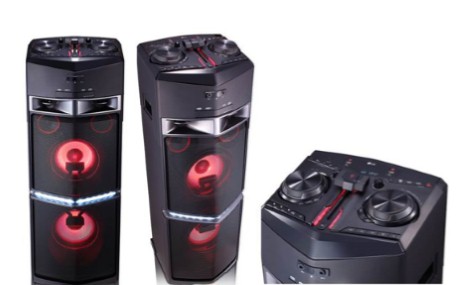 The most premium offering from this lineup is the X Boom 'Typhoon'. It comes with a Dual Subwoofer allowing 1800 Watts RMS of booming beats and a Blast Horn to enhance the re-booming effects. The Party Thruster feature of the X Boom Typhoon enables the music player to go upto full throttle, by pushing it forward to build up the sound.
Both the above two speakers allow you to check and select USB content from your smartphone via Music Flow App. Both the above two speakes also boast of a Multi-Jukebox feature to customize a playlist from upto 3 Bluetooth devices at the same time. In both the speakes, one can also opt for the Karaoke USB Recording to record a track in their own voice. The Vocal Effects feature helps in playing around with various voices.
Prices:
1. The SJ5 Sound Bar System – Rs 29,990
2. The FJ5 or X Boom 'Party Maker' – Rs.27,990
3. The OJ98 or X Boom 'Typhoon.' – R.45,999