LG has launched washing machine with 5 star rating in India. These 5 star washing machines are equipped with Smart Inverter, Jet Spray, TurboWash, Turbodrum & Roller Jet Pulsator which helps in water saving up to 40% & power saving up to 30% as claimed by LG.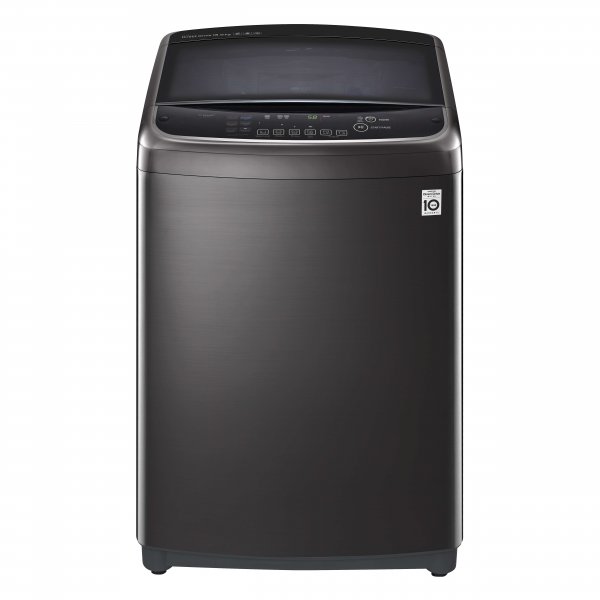 These machines are equipped with Smart Inverter Motor which results in increased efficiency and more energy savings. These machines are designed for a better performance and results in 30% more energy savings in comparison to the traditional washing machines Smart Inverter washing machines adjust the energy consumption at the optimum level in accordance with the required power. Also, the Smart Inverter Motor has enhanced safety as it is wrapped with a BMC protection, so that it protects the motor from dust, insects and humidity.
These machines have Smart Motion – 3 kinds of tub movements controlled by Smart Inverte for enhanced washing performance along with better care of clothes. TurboDrum removes the toughest dirt through strong water stream of rotating drum and pulsate in the opposite direction.
LG Washing Machines equipped with World's first 6 Motion Direct Drive Technology intelligently selects from 6 different wash programs and gives an effective wash. The machine smartly senses fabric type and offers different washes for different types of clothes. Also, the in-built Jet Spray+ with its powerful water spray washes off dirt and excess detergent without the use of hands.
The machines come with Auto Restart option, Auto Pre-Wash, Standby Power Save features for guaranteed safety and convenience. Also, if an error occurs, one can use the LG App or make a phone call to the LG Service center.
There are wide variety of wash programs available such as Fuzzy, Air Dry, Wool, Child Lock, Silent, Tub Clean, Jeans, Favorite, Quick Wash, Smart Cleaning and Delay suited to the different needs of the users. The washing machines also have some additional features like Aqua Reserve, 10 Water Level Selection, 3-Step Wash, Health+ Filter, Deep Clean Waterfall, Express Wash and Air Dry.
LG Washing Machines with 5 Star ratings come in attractive color schemes and in 35 variants with a load factor between 6-11 kgs and are in the price range of Rs.12000 to 40000.These machines come with 10-year warranty.