South Korean giant known for innovative products for well-being of humans has come out with yet another product to combat pollution woes in India which affects all of us.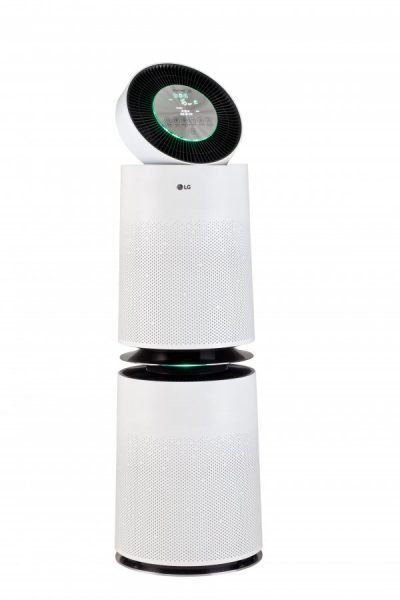 To address this serious problem, LG has recently launched LG PuriCare, a consumer-centric and user-friendly Air Purifier with the powerful filtration which reduces harmful pollutants in the air and keeps indoors fresh as claimed by the company. According to LG, It provides a real-time reading of ultra-fine dust with its smart PM 1.0 and gas sensor that automatically sets the air flow and operation cycle. The PuriCare is equipped with 360 degree purification which absorbs pollutants from all directions without leaving any blind spots. Inflowing air goes through a 6-step filtration system that eliminates dust and harmful gases while the lower duct delivers clean air at low places where babies stay. The Clean Booster maintains clean air flow upto 7.5 m away by creating a circulating air stream. The Smart ThinQ app controls the air purifier from anywhere and enables the users to check the filter lifespan. With the Smart Motor, this air purifiers ensure clean air every time while the room remains peaceful & quiet. One can check air quality from a distance with the Smart Display, which shows air quality by 6 different lighting colors. It has a stylish design to make the interior space look premium.
This air purifier is an ideal solution for all of us as we are living virtually in  gas chamber. The air pollution levels in the northern regions of India gets compounded several times towards the onset of the winter season. The seasonal cold coupled with the crop-burning activity seems to clout the entire region with an unbearable smog condition. While the outside air has been found to have reached hazardous levels, the air inside our homes is bad too, if not worse, the least to say. Commonplace ailments associated with high levels of air pollution include breathlessness, coughing, irritation of the eyes, nose and throat, headaches and nausea. These health problems are seen to affect individuals across all age groups, particularly the elderly and children.
LG understands that nothing is more important to consumers than a germ-free and fresh surrounding for the family's good health and wellbeing. The LG PuriCare truly showcases the brand's commitment towards catering to the health and hygiene needs of Indian consumers.