TRANSSION Holdings which is selling smartphones under the brand name of itel, TECNO & Infinix in India has emerged as the fifth largest player in the mobile phone industry by capturing 4 percent market share in Q1, 2018 as reported by Counterpoint Research.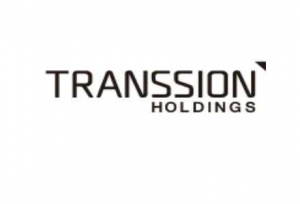 TRANSSION entered the Indian market in April 2016 and since then has increased its footprint in the Indian market. With its multi brand-strategy in India, the company has successfully launched 5 brands in India; itel, TECNO, Infinix, Spice and oraimo, catering to the needs of different consumers in the year 2017. TRANSSION, has a robust pan-India presence with a deep distribution network of 1.05 lakh retailers and 3,000 plus channel partners which will be further expanded in the year 2018 as stated by the company.
TRANSSION India also introduced its after-sales service brand, "Carlcare", in addition to launching its one COCO (company-owned, company-controlled) service centre in India with over 1,000 service touch points for all TRANSSION brands for smooth after sales experience.
Speaking on the achievement, Mr. Marco Ma, Chief Managing Director – TRANSSION India, said, "We are deeply delighted to have achieved this success within 2 years of our operations in India and emerged as one of India's leading mobile phone players. India is a key priority market for TRANSSION. We are consistently working towards providing world class experience, and, customized mobile solutions to the Indian consumers. Having said that, we are glad to gain recognition as well as a strong endorsement from a credible industry body, Counterpoint. This further fuels our commitment towards Indian consumers."
TECNO is a premium offline smartphone brand from TRANSSION India which has emerged as one of the leading smartphone brand and is at the verge of entering the list of top ten smartphone brands in the country within first year of its operations. The brand started in the year 2018 with the launch of camera-centric "Camon" smartphones in India, enabled with Full View display. Camon series (Camon i, Camon Air & Camon i Sky) has played a vital role in bolstering TECNO's India growth story, registering 23% QoQ in Q1 2018 (Source: Counterpoint), with the aim of making it to the Top 5 smartphone brands by end of 2018. The quarter also witnessed some key strategic marketing tie-ups such as partnering with leading telecom operator Vodafone, for offering exciting cashback offers to its new buyers and being the Official Smartphone Partner for Kings XI Punjab for IPL 2018 as stated further by the company.
Furthermore, Infinix, the online smartphone brand of TRANSSION India, following its successful launch in August 2017, has been well received by the consumers, making it one of the highest rated Smartphone brands on Flipkart continuously, with an average rating of 4 or above on all its products as claimed by the company. The brand recently launched its first selfie-centric smartphone with Full View display "Hot S3" in Q1 2018 strengthening its smartphone portfolio, comprising Hot 4 Pro for entry level; Note 4 & Hot S3 for mid-level and Zero 5, the flagship "Dual Camera" smartphone.