South Korean electronics giant, LG Electronics has decided to go huge in its scale this year, with the introduction of its Window Air Conditioners equipped with DUAL Inverter Technology in India which not only saves energy but also cool upto 52 degrees celcius temperature.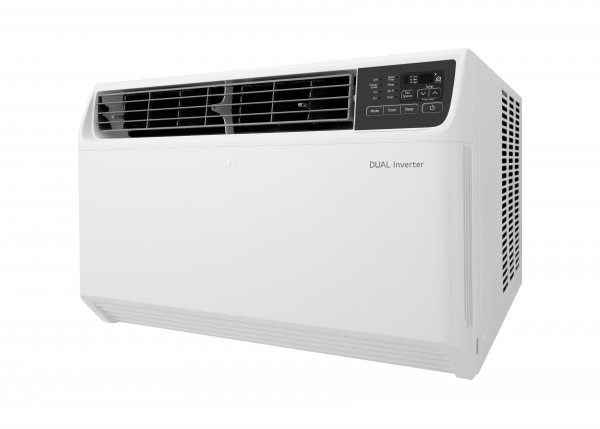 According to LG, the company has received great recognition for its commitment towards environment and green technology by shifting its entire line of Spilt Air Conditioners to Inverter technology. The range popularly known as the DUAL Inverter Air Conditioners was designed to deliver an optimal cooling performance, while being energy efficient owing to its inverter technology. For example: 1.50 Ton, DUAL Inverter AC could save 834 units with respect to 5 star Split AC in a year which was absolute saving for consumer. The reliable DUAL Inverter Compressor is backed up by a 10-year warranty, one of the best in the industry; Dual inverter can cool up to 52 degrees.
LG has further stated that they were the first one to comply with government's mandated ISEER Ratings (Indian Seasonal Energy Efficiency Ratio) that have become compulsory from Jan, 2018. Because of LG's pioneering role, the overall Inverter AC market showed a remarkable growth from a total 12% share to a commendable 31% between 2016-17.
The LG DUAL Inverter Window AC has a 5-star Indian Seasonal Energy Efficiency Ratio (ISEER) rating mandated by the Bureau of Energy Efficiency (BEE). The advanced technology of LG DUAL Inverter Window AC uses Dual Rotary compressor which has twin rotors and results in faster cooling, high energy savings, greater stability and lowest operational noise. With this technology, consumers can save substantial running cost annually. The range comes with a 10-year warranty on the compressor and Ocean Black Protection feature has been tested for 27 years of long life for the coils, resulting in durability and longevity. These air conditioners use the R-32 green refrigerant gas that is environment-friendly. The range is the first-of-its-kind to offer WiFi technology, making it an appliance suited to today's fast paced and connected life.
LG DUAL Inverter windows AC is priced at 43,990.