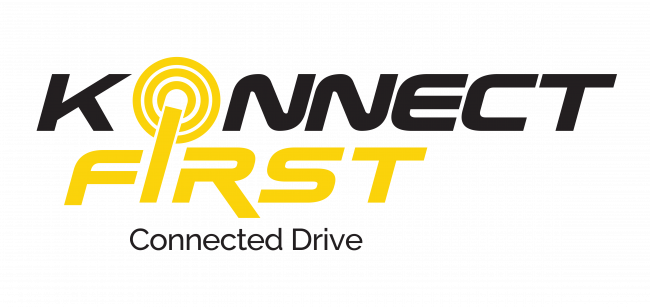 Mahindra First Choice Wheels, multi-brand certified used car company, has launched Konnect First connected car device designed to upgrade your car into a Smart Car. Conceptualised by MFCWL, the device has been developed by Wipro. Priced at Rs. 7,999 the Konnect First will be available at more than 1500 MFCWL franchise outlets across 700+ cities through the country. It comes with a complimentary 1 year app subscription.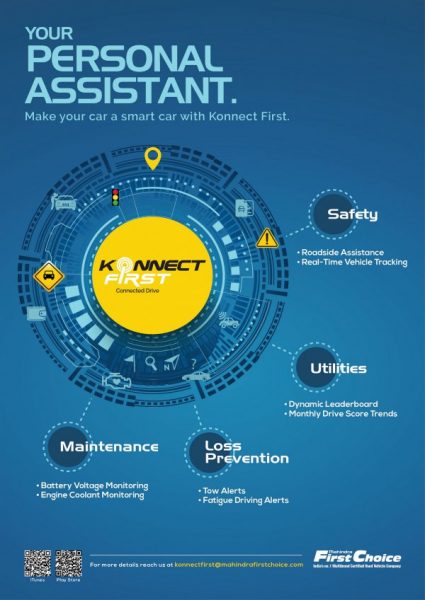 Konnect First, an intelligent connected drive solution, enables the car owner to interact with the vehicle and stay connected to it via a mobile app, available on both iOS and Android platforms. It offers the car owner a comprehensive package of safety, loss prevention, utility, maintenance and driving analytics in one seamless interface. It is compatible with 200+ car variants across brands and can be easily plugged into the car's OBD port to allow the driver access to a suite of additional functions.
Konnect First features:
Safety: Instant Location sharing, Real-time vehicle tracking, Roadside Assistance, Risk Cluster, SOS Alerts
Security and Loss Prevention: Tow alerts, Break-in Protection, Valet Protect and Fatigue Driving Alerts
Maintenance: Battery Voltage, Engine Coolant and Vehicle Health Monitoring alerts
Utility Features: Vehicle Insights, Trip Listing & Analytics, Dynamic Leaderboard, Driving Summary, Driving Profile Analytics, Document Wallet
"The automotive industry is at the cusp of a revolution with new technologies changing the way we drive. We see no reason why a pre-owned car owner should not have access to these. Mahindra First Choice Wheels is focused on bringing in the latest technologies through innovative solutions for pre-owned car owners in order to make the ownership and driving experience as enjoyable and satisfying as that of a new car owner. We are happy to have Wipro partner us in this endeavour," said Dr. Nagendra Palle, MD & CEO, Mahindra First Choice Wheels Ltd.