German luxury car maker Mercedes-Benz today annoucned that they will be manufacturing AMG models in India. AMG is Mercedes-Benz's performance sub-brand having a wide
portfolio of performance limousines, performance SUVs, SUV Coupes, and sports car in
its wide portfolio in India. AMG GLC 43 4MATIC Coupe will be the first AMG product to roll-out of the assembly lines at Mercedes-Benz India's production facility in Chakan, Pune.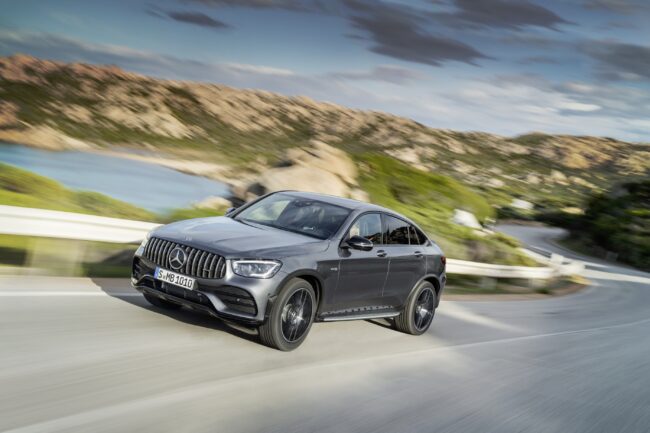 AMG performance vehicles introduced in 2010 in India, are currently imported as
CBU (Completely Built Units). The current AMG portfolio in India comprises the 43, 53, 63, and GT series of high performance vehicles across different body shapes.
The AMG GLC 43 4MATIC Coupe combines has expressive design features with
improved performance. It comes with the latest version of the MBUX infotainment system, with AMGspecific functions and displays. The practicality of the vehicle is further enhanced by the exceptional amount of space provided for passengers and luggage, and a comprehensive range of safety features.
Commenting on the localization decision of the AMG, Piyush Arora, Executive
Director, Operations, Mercedes-Benz India stated, "Our production facility, is a global
benchmark in quality and technological advancement in manufacturing, and remains the
backbone of our growth story in India. We are highly excited to commence the local
manufacturing of AMG in India as it will add a new production milestone in our India
journey, further deepening our commitment to the Indian market. The decision to
commence localization of the AMG GLC 43 4MATIC Coupé firmly reiterates our
significant manufacturing prowess and innovation in manufacturing, developed over the last two decades. We are glad to offer world-class products to our Indian customers with
substantial local value addition, in the shortest possible time."