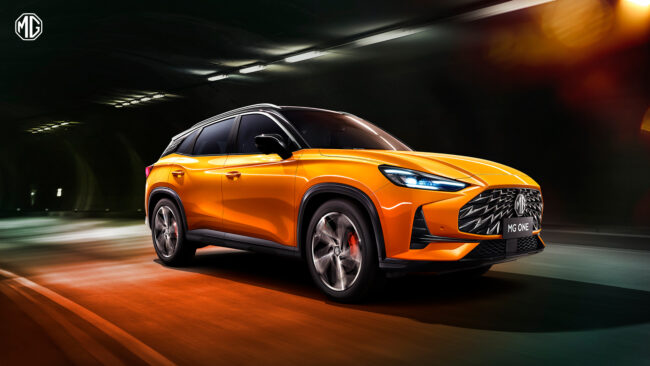 MG ONE Premium Mid-Size SUV which will be unveiled globally on 30th July will get Bubble Orange & Wilderness Green Colour Options. MG One is the first premium mid-size SUV model based on the new SIGMA architecture. Its design reflects European sporty style, and comes with two appearances – Fashionable and Sporty.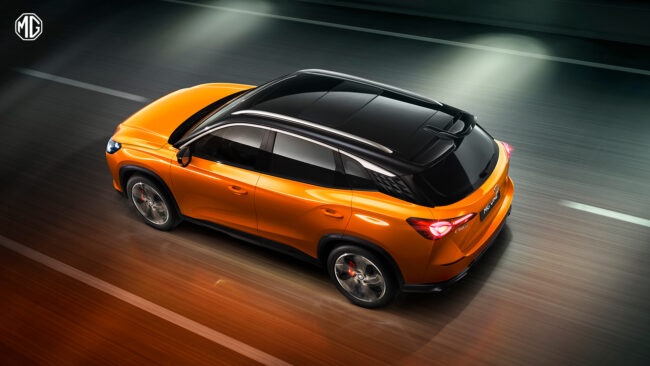 The passionate "bubble orange" exterior paint endows MG ONE with unlimited imagination and power at the first glance, revealing a strong sense of action and strength. The matte and delicate "wilderness green" exterior colour makes MG ONE Sporty trim full of tactile sensation and combined with the exaggerated gunmetal grey family-style MG grille, it looks like a camouflaged hunter ready to go in the jungle.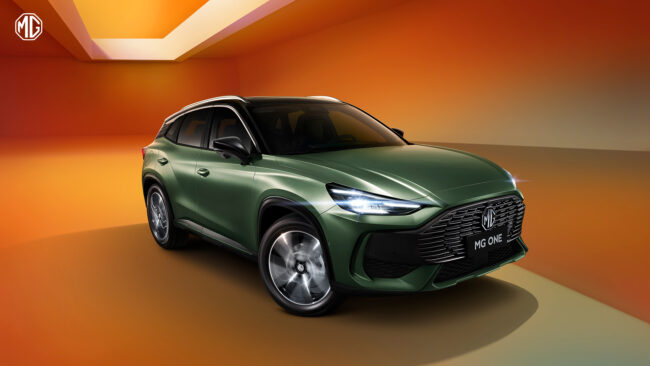 The front face of Fashionable trim has a three-dimensional sharp design. The grill adopts lightening parameterized design. The radial pattern concentrates the visual center of the entire front face on the MG badge. The tungsten steel electroplated material forms a distinct appearance like a sun. The contrast of light and dark highlights the three-dimensional effect of each flashing cell.
MG ONE Sporty trim follows the aggressive style, with a shark-hunting front face and the parameterized gradient elements showing a strong three-dimensional pattern. Each section of the grille is independently designed, providing more possibilities for users' personalization and modification.
Stay tuned for more details on 30th July!