MG Motor India today announced the price of the much-awaited MG ZS EV, India's first pure electric internet SUv. MG ZS EV has an inaugural price starting at INR 19.88 lakh (ex-showroom, New Delhi), for customers who have already booked the car before midnight on 17th January 2020. Those customers, who have not done the pre-bookingf, the price for this SUV will be Rs. 20.88 lakhs for Excite model and ZS EV Exclusive will be available for INR 23.58 lakh.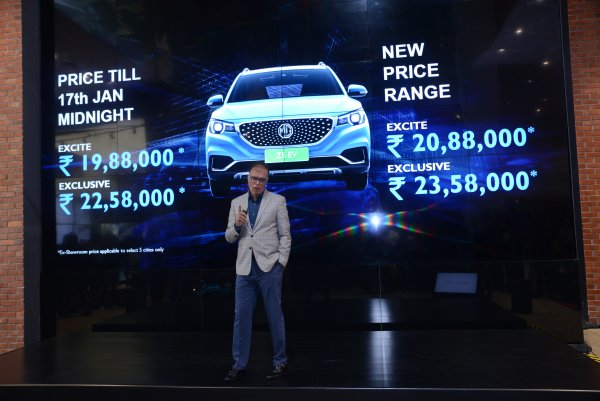 The ZS EV is packed with 44.5 kWh, liquid-cooled NMC (Nickel Manganese Cobalt) battery from CATL, one of the world's largest battery manufacturers, which claims to give the car a travel range of 340 kilometers on a full charge. It delivers 353 Nm of instant torque and 143 PS power, accomplishing 100 kmph from a standstill in just 8.5 seconds.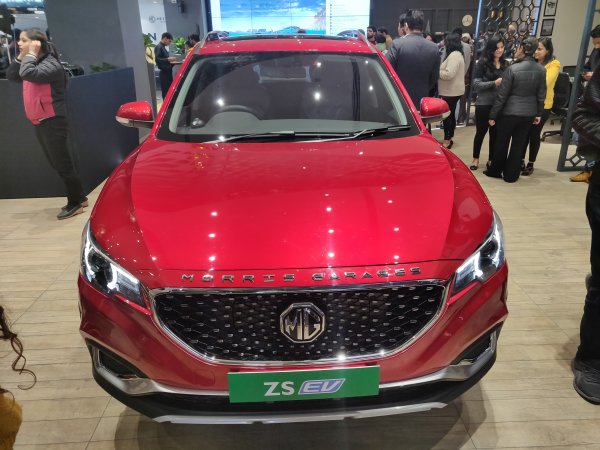 The ZS EV comes with a unique Breathable Glow Logo that shows the vehicle charging status. Promising clean air on the inside as well, the pure electric internet SUV has an inbuilt PM 2.5 filter to help customers breathe pure air. The CO2 Saver feature in the head unit also displays how much CO2 customers have saved as they drive the car.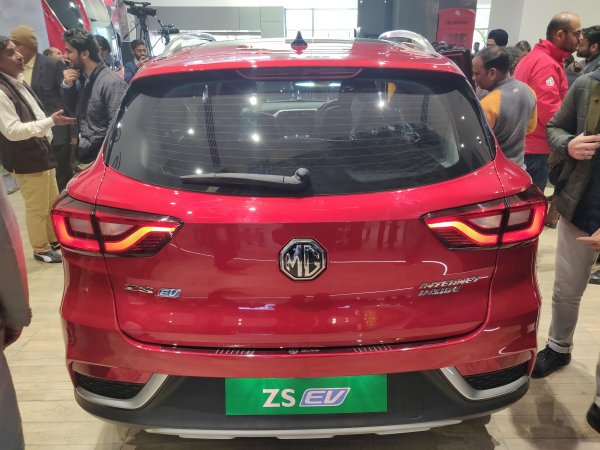 The ZS EV's internal and external styling elements make it feel refreshingly innovative. Its skyroof covers 90% of the total roof area. MG's ingenious positioning of the battery pack underneath the car ensures no compromise in cabin or storage space and achieves a low centre of gravity that makes the ZS EV agile and dynamic at corners.
The ZS EV also features three driving modes and three levels of regenerative braking can be tailored to suit individual driver preferences, making it the perfect companion for everyday driving.
The ZS EV comes with updated iSMART EV 2.0, powered by an all-new 6-core processor for a seamless user experience. The iSMART EV 2.0 has an inbuilt embedded SIM providing internet onboard and can also be connected to an external Wi-Fi connection. This unique, industry-first capability allows users to connect their ZS EVs to their home networks and mobile hotspots, making it the first truly connected electric car in the country.
It also comes with features like search charging stations nearby, CO2 saved and 360 Spider which helps users to find charging stations when the remaining range is less than 50 KM. The iSMART 2.0 also comes with all the internet car features like connected mobility enabled by Cisco and Unlimit, cloud computing via Microsoft Azure, over the air updates, real-time maps with charging station locator from TomTom, music from Gaana App and weather by Accuweather. The new improved 2.0 solution also comes with a new graphic interface and improved hardware.
MG has also introduced the MG eShield, which provides privately-registered customers with a free-of-charge 5-year manufacturer warranty for unlimited kilometres on the car and 8 years/150k km warranty on the battery. It also offers round-the-clock roadside assistance (RSA) for a period of 5 years for privately-registered cars, along with 5 labour-free services. The ZS EV comes at a running cost of under INR 1 per km (calculated up to 100,000 kilometres with preventive maintenance including parts, consumables, labour and taxes and as on date electricity rates in Delhi-NCR). It also comes with maintenance packages starting at INR 7,700 for 3 years.
MG has also entered a strategic alliance with CarDekho.com, who would be offering a pioneering 3-50 plan, that provides assured resale value and can be availed by the customer by paying a stipulated amount at the time of purchase of ZS EV. CarDekho.com shall provide guaranteed buyback to ZS EV customers at a residual value of 50% upon completion of three years of ownership.