Netflix has announced today that Mighty Little Bheem, the first kids original series from India, produced in partnership with Green Gold Animation, one of India's leading animation studios, will debut on Netflix worldwide in 2018. It is based on Chhota Bheem, one of India's best loved characters.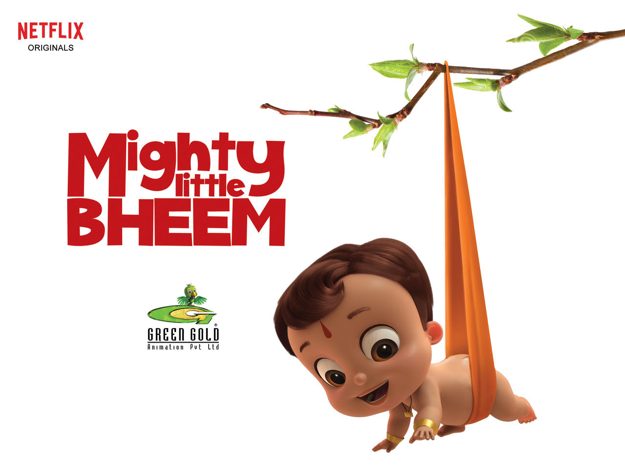 Mighty Little Bheem, the animated adventure comedy series is about the ultra strong, brave and intelligent hero who travels through his hometown on crazy adventures, often in search of ladoos – his favorite treat.
"We are thrilled to work with Netflix and take Mighty Little Bheem, a story based on India's most popular children's character, to an audience across India and 190 countries worldwide. This is an incredible opportunity to bring best-in-class storytelling to young audiences everywhere." Green Gold Animation Founder and CEO Rajiv Chilaka said.
"We continue to invest in Indian productions and creative storytelling that our members will love and cherish." said Andy Yeatman, Director of Global Kids Content for Netflix. "We're excited to partner with Green Gold Animation and announce an original show that will bring great storytelling, based on one of India's beloved characters, not just to India but to kids and families around the globe."
Netflix is the world's leading internet entertainment service with 104 million members in over 190 countries enjoying more than 125 million hours of TV shows and movies per day, including original series, documentaries and feature films.