Bobble AI, a Gurgaon based tech company has partnered with the leading smartphone brand, Xiaomi and has developed an Indian language keyboard called 'Mint Keyboard' which will be pre-loaded across Xiaomi devices in India and Indonesia. The new feature will be a part of Xiaomi's latest MIUI 11 Operating System which will start rolling out in phased manner to Xiaomi devices.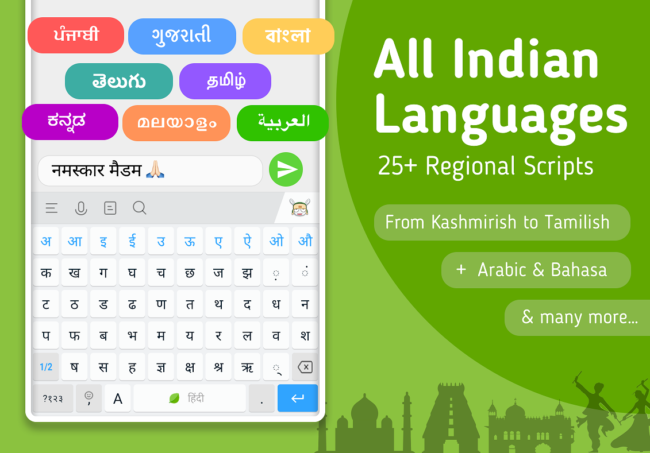 According to Bobble AI, Mint keyboard is a 'Made in India' application which is specially designed keeping Indian users in mind, with their need for local languages and personalization to enrich conversations. The AI engine is continuously learning user typing habits in real time to suggest absolutely personalized responses whether it is in a regional language, slang, shortcuts or emoji preferences. With the availability of 25+ Indic languages on the Mint Keyboard, users can type in their preferred language. Not only this, but the users can also go to the extent of applying personalized themes on their keyboards using images from their gallery and using different fonts while typing.
Mint Keyboard has features like Swipe typing, speech-to-text, real-time emoji suggestions, different themes every week, cloud-sync and clipboard. With a rich database of stickers and GIFs to express every emotion or mood, users can share stickers directly from the keyboard to make conversations even more expressive and fun.
This keyboard will also available for non MIUI devices and can be downloaded from the Google Play store.
Muralikrishnan B, Chief Operations Officer, Xiaomi India, said: "We have always provided the highest quality and customized solutions to our Mi fans in India and therefore for the first time anywhere in the world, we are launching Mint Keyboard. India provides one of the most diverse cultures with several thousands of languages and dialects being spoken. Mint Keyboard, supporting 25+ Indic languages and with the ability to transliterate across all of them is just the first step in Xiaomi truly developing services for India. "