Beijing-based Mobvoi has launched TicWatch smartwatches in India. The three models announced today are the premium TicWatch Pro, the classic TicWatch C2 and the fitness-focused TicWatch E2. These smartwatches come with AMOLED display, powered by Wear OS by Google and work with phones running Android 6.0+ (excluding Go edition) or iOS Android 10.0+.

TicWatch Pro has thickness of 12.6mm and its straps are made of genuine Italian leather on the outward side and skin and sweat friendly silicone layer on the inward side. This watch has carbon fiber/stainless steel casing which gives it a premium look and extra durability. It comes with features of heart rate sensor, IP68 water and dust resistance, built-in GPS, and NFC which supports Google PayT. It has dual-layer display technology with two screens layered on top of each other, which gives it superior battery life and allows you to switch between AMOLED Smart Mode and FSTN Essential Mode that can elongate the battery life up to 30 days as claimed by the company.
TicWatch Pro is priced at Rs 22,999.

TicWatch C2 has a sleek and has round stainless steel case that is smaller in size than other TicWatches. It comes with features of IP68 water and dust resistance, built-in GPS, and NFC which supports Google Pay.
It is available in Rose Gold, Onyx and Platinum colours and is priced at Rs 17,999.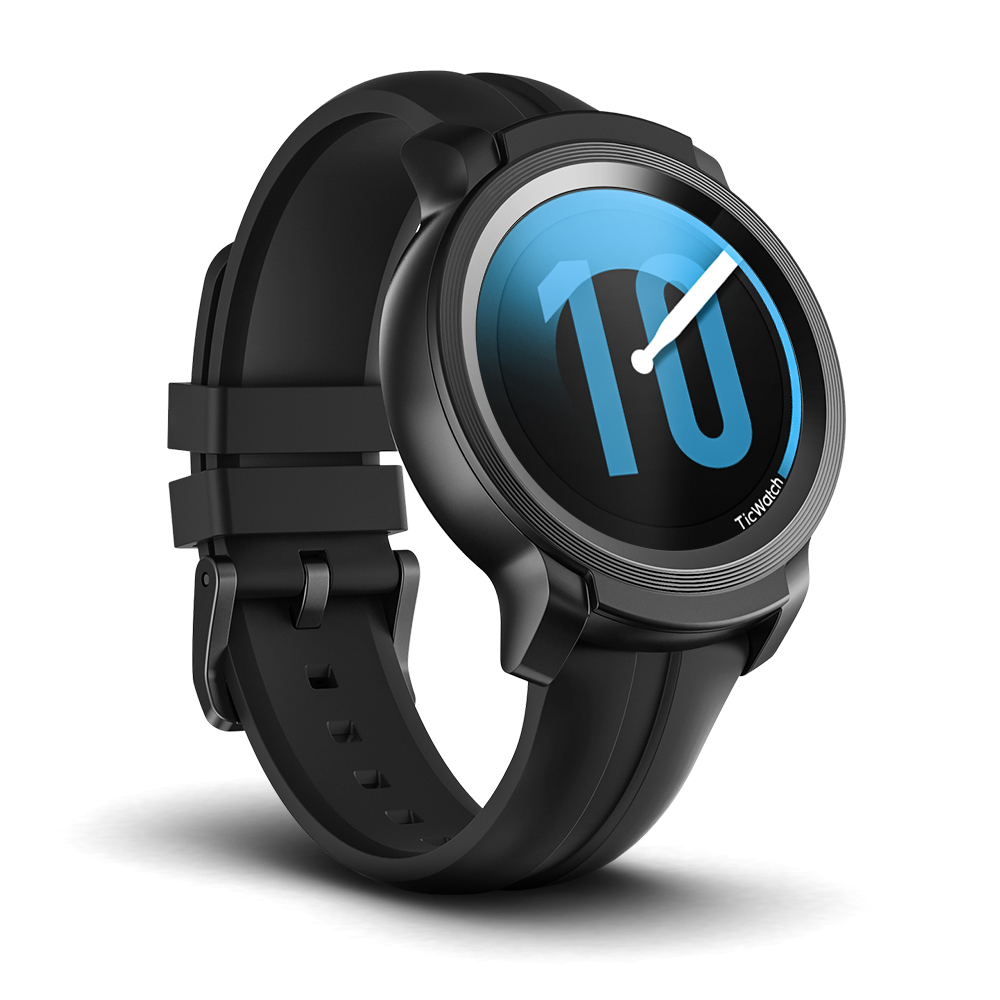 The TicWatch E2 has polycarbonate case and silicone straps which gives it a sporty appearance and makes it easy to wear all day long. This watch has built-in GPS, 24-hour heart rate monitoring and self-prompted tracking supported by Mobvoi's in-house AI algorithms and even has a waterproof rating of 5ATM, making it swim-ready up to 50m underwater and offers you a comprehensive analysis of your swimming session. This model also has the longest battery life in AMOLED mode, which can come in handy during outdoor activities and workout sessions.
TicWatch E2 is priced at Rs 13,999.
These smartwatches are available on Amazon.in and the company is in discussion with a few more channel partners in India and plans to roll-out the watches across pan-India in the coming months.