To strengthen its offline retail presence, Motorola has announced the expansion of 'Moto Hubs' in the southern region of India with the opening of experiential retail stores in Chennai.The new Moto Hub has been opened at The Forum Vijaya Mall, Chennai. This is the 17th Moto Hub in India, in succession to the recently opened Moto Hub in Kolkata.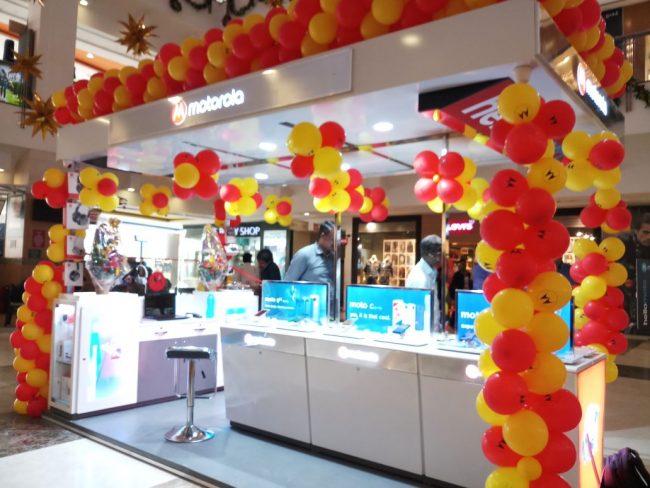 The MotoHub store will house the entire portfolio of Motorola devices, including the online exclusives like Moto e4+, Moto C+, Moto X4 and also the popular Moto G families as well as Moto Z franchise and Moto MODs. They will also house Motorola accessories like on-ear and in-ear headphones, moto shells and covers.
The newly launched moto x4 will also be available for customers to experience and purchase. The new moto x4 is a smartphone crafted to perfection and features a dual rear camera with an advanced and intelligent camera software, an IP68 water and dust resistant design and a first of its kind bluetooth audio innovation.
As part of inaugural offfer, Motorola is offering 50% off on Motorola accessories purchased along with a Motorola smartphone.
Sudhin Mathur, Managing Director, Motorola Mobility India said, "Our customer centric strategy has helped us immensely as our customers have given us an overwhelming response to Moto Hub. All the previously opened Moto Hub across the country have been a great success and we are positive that the people of Chennai will reciprocate with equal or more enthusiasm. Retail will continue to be an important part of our strategy as we usher into the new year and we will continue to expand and invest in the same to ensure that we are available wherever our customers want us. "