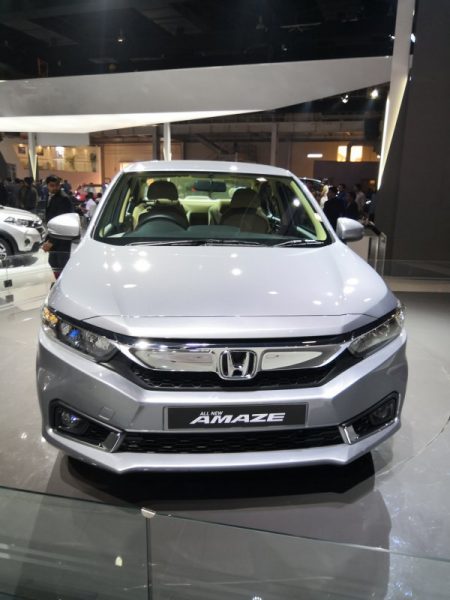 Honda Cars India has showcased the 2nd Generation Honda Amaze, New 5th Generation Honda CR-V and much awaited 10th Generation Honda Civic. These new models are scheduled to be launched in India in FY 2018-19.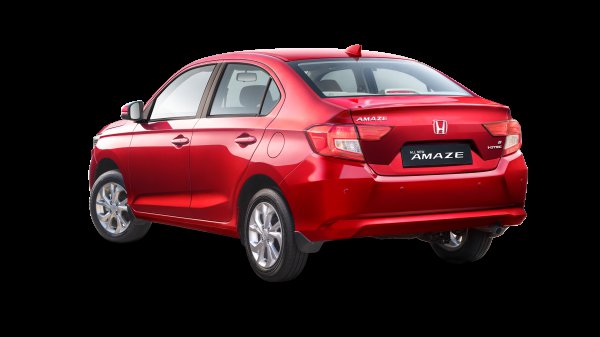 Since its first launch in India in 2013, Honda Amaze has tremendous response. The 2nd Generation Amaze has been made on an All-New platform incorporating Honda's advanced engineering prowess and expertise in research and development. The 2nd Generation Amaze comes witf bold design, a sophisticated & spacious interior, a more efficient powertrain, outstanding driving dynamics with strong focus on stability and ride performance and is equipped with latest in safety technologies & convenience features
The new Amaze's front grill design expresses Honda's identity. A compact size of 4m exceptionally realizes an aerodynamic sleek sedan form with large bonnet and well defined trunk which along with dynamic & powerful lower body delivers an all new striking look to the model.
The All-New 5th Generation Honda CR-V SUV gets enhancements in design, driving performance and comes with advanced functions and features. For the first time, Honda CR-V will be introduced in Diesel powertrain along with petrol engine option in the Indian market.
The 5th Generation Honda CR-V comes with bold and sophisticated new styling featuring LED headlights and tail lights, LED Daytime Running Lights, a sharp-lined front grille enhancing a stronger look, and new sporty-designed alloy wheels. The all – new CR-V's interior has a serene, spacious and comfortable feel. The spacious cabin offers more comfort and is ready to fit all lifestyles with option of third-row seating.
The 10th Generation Honda Civic which has cumulative world-wide sales of 24 million and is the largest-selling model globally will come with a youthful, premium and sporty new style that advances Civic design into the next era. The Interior features high quality materials & design lines that offer a sporty and premium sense including a spacious cabin. The much awaited Civic will be available in both petrol & diesel engine options when launched in India.
Speaking on the occasion Mr. Yoichiro Ueno, President & CEO, Honda Cars India said, "HCIL has shown robust sales growth of 15% in CY 2017 and 17%in the year 17-18 so far. With the upcoming new launches, we are confident to grow further in the new fiscal. While the All-New Amaze will strengthen Honda's presence in mass segment, the All-New CR-V with its diesel introduction and comeback of Civic will help us fortify our presence in upper segments."