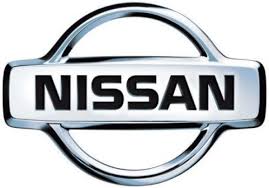 Automobile giant, Nissan has unveiled research that will enable vehicles to interpret signals from the driver's brain, redefining how people interact with their cars. The company's Brain-to-Vehicle, or B2V, technology promises to speed up reaction times for drivers and will lead to cars that keep adapting to make driving more enjoyable as claimed by Nissan.
This innovative technology will be showcased at the CES 2018 trade show in Las Vegas. Nissan will use a driving simulator to demonstrate some elements of the technology. B2V is the latest development in Nissan Intelligent Mobility, the company's vision for transforming how cars are driven, powered and integrated into society.
This technology is the result of research into using brain decoding technology to predict a driver's actions and detect discomfort:
Predict: By catching signs that the driver's brain is about to initiate a movement – such as turning the steering wheel or pushing the accelerator pedal – driver assist technologies can begin the action more quickly. This can improve reaction times and enhance manual driving.
Detect: By detecting and evaluating driver discomfort, artificial intelligence can change the driving configuration or driving style when in autonomous mode.
Other possible uses include adjusting the vehicle's internal environment, said Dr. Lucian Gheorghe, senior innovation researcher at the Nissan Research Center in Japan, who is leading the B2V research. For example, the technology can use augmented reality to adjust what the driver sees and create a more relaxing environment.
"The potential applications of the technology are incredible," Gheorghe said. "This research will be a catalyst for more Nissan innovation inside our vehicles in the years to come."
Nissan's B2V technology is the world's first system of its kind. The driver wears a device that measures brain wave activity, which is then analyzed by autonomous systems. By anticipating intended movement, the systems can take actions – such as turning the steering wheel or slowing the car – 0.2 to 0.5 seconds faster than the driver, while remaining largely imperceptible.