Noise homegrown brand has launched today ColorFit Thrive smartwatch. Noise ColorFit has a compact-size dial which is a 1.85-inch square display packaged in a metallic yet sleeker design. This display has 550 nits brightness, for a strain-free, uninterrupted viewing experience even outdoors. This smartwatch offers BT calling experience along with an AI voice assistant compatible with Google and Siri.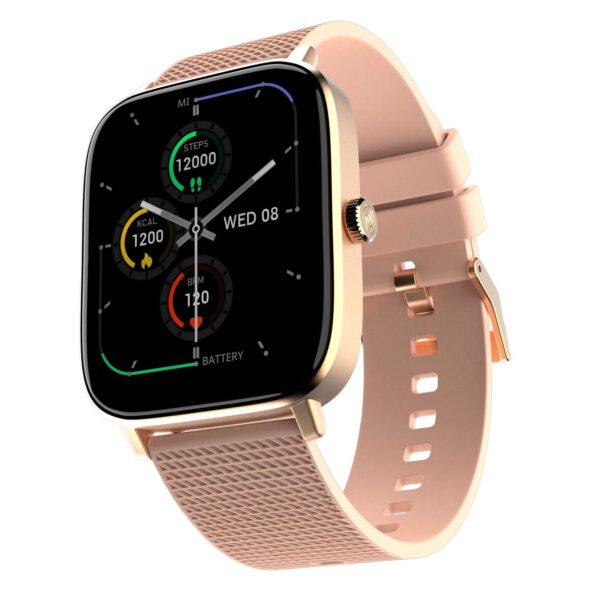 Noise ColorFit Thrive is also equipped with Noise Buzz, an integral feature that makes staying connected easier than ever before. Additionally, the smartwatch allows to conveniently navigate recent call history and store up to 8 contacts on the device.
The smartwatch offers an array of advanced productivity and health monitoring metrics. Through the Noise Health Suite, users can effortlessly monitor essential health metrics such as heart rate, SpO2, sleep patterns, stress levels, breathing exercises and female cycle tracker. The inbuilt Productivity Suite provides convenient access to daily reminders and weather forecasts and the smartwatch seamlessly syncs with the NoiseFit App to unlock the next-level productivity game. The advanced smartwatch also features a robust battery that can last up to 7 days on a single charge and its IP67 water and dust resistance ensures an uninterrupted experience. With 100 sports modes and more than 100 watch faces, the smartwatch also features inbuilt games.
Available in six colour variants – Deep Wine, Calm Blue, Coral Pink, Jet Black, Silver Grey and Midnight Blue -Noise ColorFit Thrive can be purchased from Flipkart and gonoise.com starting today at INR 1,299.