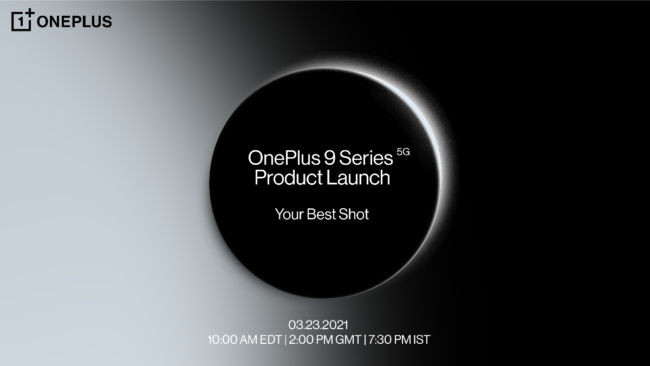 OnePlus has announced today that they would be launching OnePlus 9 series of phones globally on 23rd March. As per various leaks, it is expected that OnePlus may launch three devices in 9 series which could be OnePlus 9, OnePlus 9 Pro and maybe OnePlus 9E. But we are not sure about these speculations and will wait till further news emerge.
OnePlus has also announced a three-year partnership with legendary camera manufacturer Hasselblad to co-develop the next generation of smartphone camera systems for future OnePlus flagship devices. Hasselblad? products?are known for their uncompromising image quality, Scandinavian design, and precision mechanics, which have?earned the trust of some of?the greatest photographers in the world?and captured some of the world's most iconic images –?including?man's first?steps on the moon.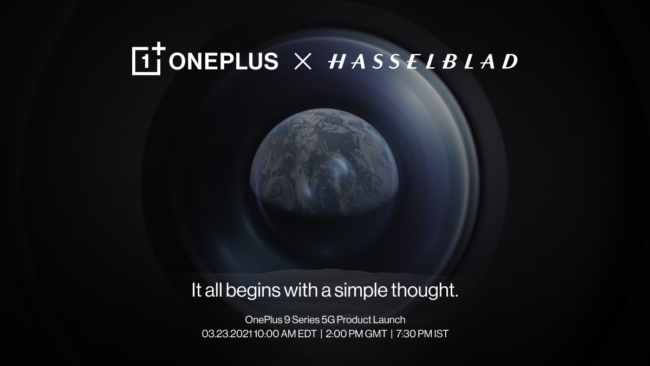 According to OnePlus, the outcome of this collaboration is advanced color calibration. Jointly developed by OnePlus and Hasselblad over months of thorough verification and fine-tuning, this new color solution – Natural Color Calibration with Hasselblad – aims to bring more perceptually accurate and natural-looking colors to photos taken with OnePlus flagship cameras. It also will serve as OnePlus' new standard for color calibration for its future smartphone cameras.
The new Hasselblad Pro Mode brings Hasselblad's class-leading sensor calibration to a smartphone for the first time, resulting in incredibly accurate and natural color for a solid foundation for post-editing. Hasselblad Pro Mode has been revamped with a new user interface based on Hasselblad's image processing software to give users an authentic Hasselblad look and feel. It also allows for an unprecedented amount of control for professional photographers to fine-tune their photos, with the ability to adjust ISO, focus, exposure times, white balance and more. Users can also use 12-bit RAW format for even richer color and higher dynamic range.
The OnePlus 9 Series will use a custom Sony IMX789 sensor for the largest and most advanced main camera sensor ever on a OnePlus device. With 12-bit RAW, it will be up to 64-times more colorful than before, delivering more dynamic and vibrant colors in pictures and giving professional photographers more room for additional post editing. The Hasselblad Camera for Mobile will also offer improved HDR video recording, as well as support for capturing 4K 120FPS and 8K 30FPS video.
 
The OnePlus 9 Series global launch event will be streamed online on March 23 at 10:00 AM ET at https://www.oneplus.com/launch. Stay tuned for more details in the coming days!