OnePlus has announced today that its upcoming OnePlus Android TV will run on same smartphone UI that work with Google to its smart TV as well. The highly awaited 'OnePlus TV' will run on Android TV.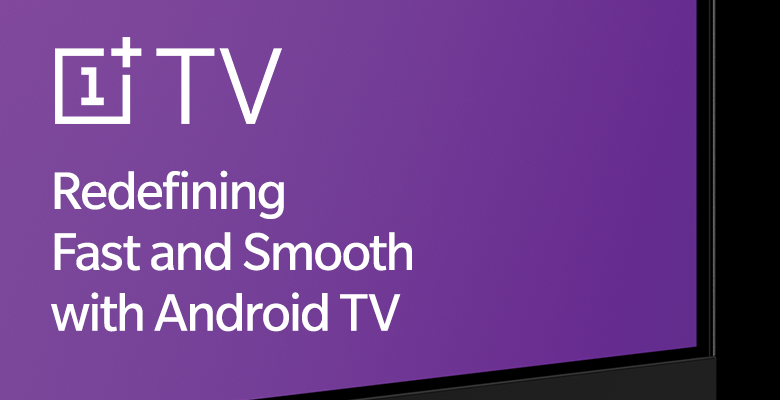 According to OnePlus, the India-exclusive OnePlus TV will be an Android TV device and will come fully loaded with the Google Assistant, Chromecast built-in, and Google Play, to name a few. With the Google Assistant, OnePlus TV will give you the ability to access your favourite entertainment, get answers from Google on-screen like weather updates, manage tasks like seeing your calendar, and control smart home devices – all with your voice.
According to Vikas Agarwal, General Manager, OnePlus India, "These past five years have been about constant exploration, diving deep into how best we can use technology and innovation and Google has been strategic to us in India since the beginning, furthering our efforts towards our goal. Now, as we venture into newer segments with OnePlus TV, we are very excited to bring together our collective knowledge by extending that work. We believe that with our combined expertise, we can move ever closer to improve the human experience through simplicity, efficiency, and intelligent functionality."
Earlier this week, OnePlus announced that the much anticipated OnePlus TV has received immense interest from its community and has made 'Notify Me' registrations available at its long-standing online sales partner, Amazon.in. With the dedicated page of Amazon.in now live, users can subscribe to receive the latest updates on OnePlus' first-ever TV up until launch and open sales.
OnePlus TV is expected to be launched in India in the month of September.