OnePlus today announced that they will be be launching the OnePlus Pad Go exclusively in India on 6th October 2023. According to OnePlus, this tablet extends the signature OnePlus fast and smooth experience to the masses and will make the big-screen entertainment all the more immersive and affordable.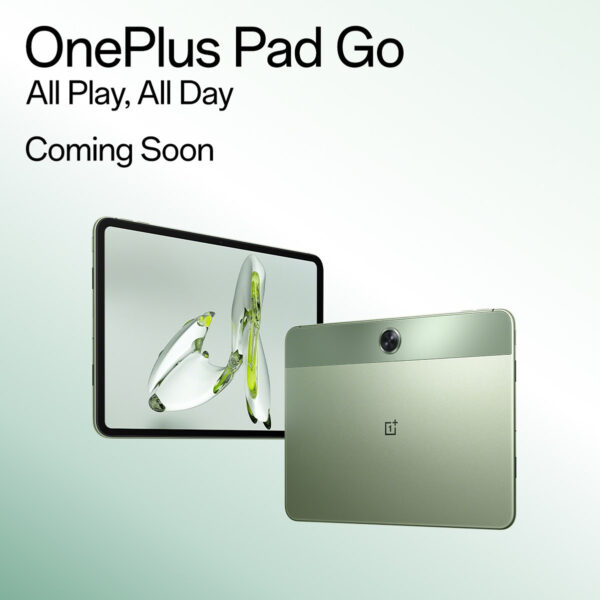 Earlier this year, at the Cloud11 launch event, OnePlus successfully forayed into the tablet segment in India, with the announcement of the flagship OnePlus Pad. The Tablet received an overwhelming response from consumers and was the most pre-booked tablet on Flipkart and Amazon India. In response to market demand for an economical, entertainment-oriented tablet, OnePlus will introduce the OnePlus Pad Go.
The OnePlus Pad Go packs the same stunning and ergonomic design as the OnePlus Pad. This includes the curved-edge design, the distinctive green tone, and the centred-camera layout. The rear design of the OnePlus Pad Go artfully blends two distinct shades of green, complemented by a collage of textures, featuring both a bright matte metal and glossy finish.
More details of hardware and pricing will be shared by the brand on 6th October!