OnePlus today announced that they will be launching OnePlus Nord CE 3 Lite 5G and OnePlus Nord Buds 2 on 4 April at an event called 'Larger than life – A OnePlus Nord Launch Event'. It will be an online launch event on 4 April 7:00PM IST, 2023.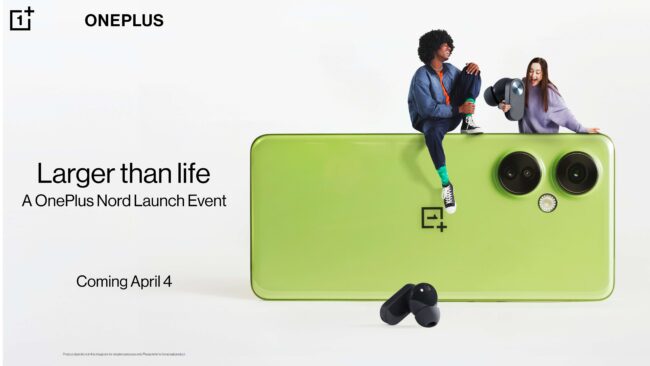 OnePlus Nord CE 3 Lite 5G combines OnePlus' signature 'Fast and Smooth Experience' with a design built to stand out from the crowd, including the fresh new Pastel Lime colour and simple yet charming two-circle camera layout. OnePlus Nord CE 3 Lite 5G also follows on from the success of its predecessors and will pack elevated key features into an affordable package.
OnePlus Nord phones are mid-range phones from the stable of OnePlus and are known for its impressive features.
Stay tuned for more details about these two products and its prices, availability on 4th April!