Opera Software has revamped its Opera Mini browser for Android users taking into consideration challenges faced by Indian users. The new Opera Mini will not only help the Indians to access more of the web but also facilitate them to get the content they want faster than before as claimed by the company.
To address the issue of low connectivity and sluggish online experience in India, downloading content is the most preferred way for the Indian smartphone users to enjoy online video and music. Opera Mini has now new download icon which will enable the users to download video and music faster. It also offers users to download the files easier with auto scan feature without accidentally clicking the unwanted pop-up ads.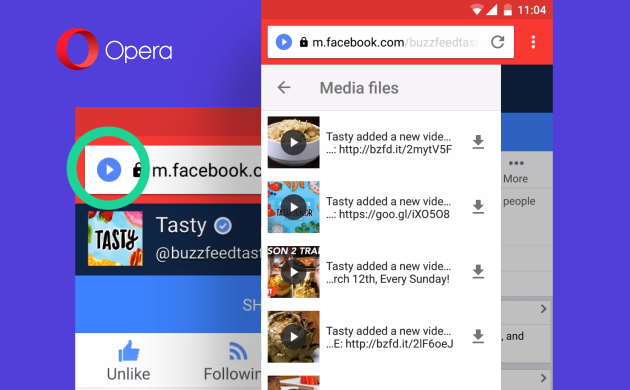 When users visit social media, MP3, or movie download sites, Opera Mini will automatically scan it for the direct download links under the Extreme Mode. The downloadable content will appear like buffet menu ready for their selection. It serves the files from a drop-down menu on the top of users' screen, providing a seamless downloading experience without the hassle of scrolling or getting lost in click-jungles. This auto scan feature is now available on Facebook, Pagalworld, Tubidy, DJPunjab and a few others.
Opera Mini is now also having built-in newsfeed feature, powered by artificial intelligence. It is now available for testing in selected countries, including India. This personal newsreader works by learning about people's reading habit. The more news they read, the more relevant stories they will get. With an increasing number of Indians reading news on the go, this feature will help them have one-click access to the current events that they are interested in.
Opera Mini is also offering few other features such as compression of saved pages. Opera Mini's unique compression technology is now extended to saved page feature so that the size of a page you save will become as little as 10% of their original size. It also supports video boost when using Extreme mode which is a compression technology that reduces up to 50% of data consumption when watching the video. If you're on the crowded Wi-Fi network, you can turn on extreme mode to speed up slow connections at the coffeehouse and load video faster.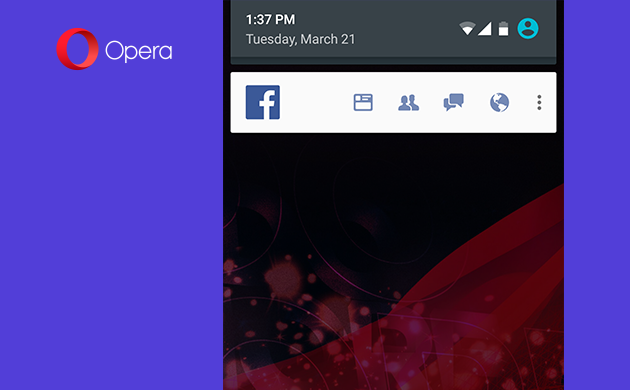 Finally, Opera Mini is now able to provide the Facebook users with super fast access to notifications without the need to open another app. Once Facebook notification bar is activated, simply pull from the top of your Android phone to show a full menu with Facebook notifications.