Panasonic India has expanded its portfolio of 'Intelligent Home appliances' comprising of refrigerator, washing machine and microwave. The new range offers four models of refrigerator, 17 models of washing machine and a new Invertor microwave model.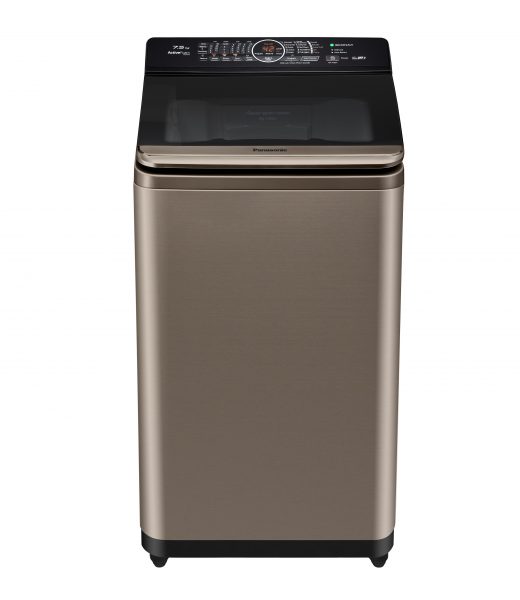 The newly launched back panel washing machines from Panasonic come with a host of new features such as 'Active foam', 'Aqua Spin' and 'Stain master'. Active foam generates rich foam which cascades inside the machine to penetrate the fabric core for spotless and clean washing. The new Washing Machines are a one stop solution for all the washing needs which not only include latest features such as upto 25 % less usage of water and a big size of the washing tub but also are available in 7 different colours such as Grey Charcoal to Floral Blue. The Aqua Spin rinse feature comes with a 6 ring shower system which gives the consumers the best rinsing to tackle the most stubborn stains. These models are available in the capacity of 6.2kgs to 14kgs in the range of INR 20,000 to INR 60,000.
The 307 L and 336 L refrigerators priced at starting range of Rs. 37,000 and Rs. 45,000 respectively, come with intelligent ECONAVI sensors that optimize the cooling performance for advanced energy savings and the AG Clean technology which ensures 99.9% bacteria elimination. The large capacity storage allows the users to store vegetables and fruits in optimum conditions at ideal humidity and constant temperature, thus ensuring freshness. The Refrigerator range boasts of features such as frost free refrigeration and are available in Pointed Flower- Wine, Flower- Blue, and Wine Lilly colours.
Panasonic microwaves starts from Rs. 6700 to 20,990. Panasonic's new range of microwave ovens allow users to prepare scrumptious and healthy recipes without using a single drop of oil, butter, margarine or ghee. The 30 litre convection microwave with the zero oil cooking feature aims at promoting healthy cooking habits. Panasonic MWO -30 Convection model is also available in 20, 23 & 27 litre variants. These models are equipped with features such as Auto Menu for cooking quick meals, Vapour Clean for easy cleaning, Epoxy grey cavity coating for protection against any kind of dirt accumulation. The inverter technology delivers a seamless stream of cooking power –– even at lower settings –– for precision cooking that preserves the flavour and texture of the food. The microwaves have a double heating power which allows the consumers to seamlessly Barbeque, Bake or Tandoor Indian delicacies Panasonic also has solo and grill microwaves in the 20 litre variant for quick cooking & heating
To maximise energy savings and reduce water consumption, refrigerator and washing machine models feature ECONAVI technology. The Panasonic Intelligent invertor refrigerators with ECONAVI is designed to cool 50% faster while reducing electricity consumption –Inverter saves upto 49% and ECONAVI technology upto 10% of energy. The Econavi sensor technology monitors the refrigerators usage patterns to optimize cooling while adapting the power saving mode around the consumer's lifestyle. In the washing machine, the intelligent sensors detect the volume of laundry and the water temperature, and select the most efficient wash cycle with optimal operation for energy, water and time-saving. All the three products are also equipped with Inverter technology to ensure efficient operation with significant energy saving and less noise.