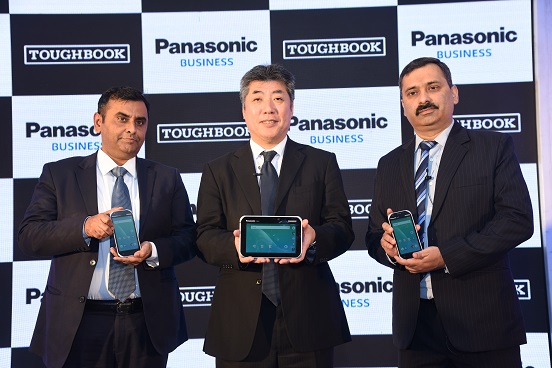 Panasonic has launched today its next generation of highly capable handheld TOUGHBOOK FZ-T1 & L1 tablets ideally suitable for various industries such as warehousing, manufacturing, public safety  and other long lasting field use. These compact and Android based devices are slim, rugged and perfect for today's evolving mobile workforces seeking an all-in-one solution.
These devices have an easy viewing display and have an efficient 10-finger input. These devices can be operated in the rain and can also be used with gloved hands or an optional passive pen. For clear communication in busy work environments up to construction site noise levels, these devices are equipped with noise suppression technology and loudspeaker. These devices are packed with long lasting battery of 3200mAh which has life of upto 12 hours (FZ-T1) and 9 hours (FZ-L1). These devices are powered by Snapdragon 1.1 GHz Quad-Core processor combined with 2GB RAM and 16GB of storage. These devices offer drop resistance of upto 5 feet. Both the devices are equipped with full HD 8MP rear camera with LED flash. These devices are designed to MIL-STD-810G standards and are IP66/68 rated for rugged usage.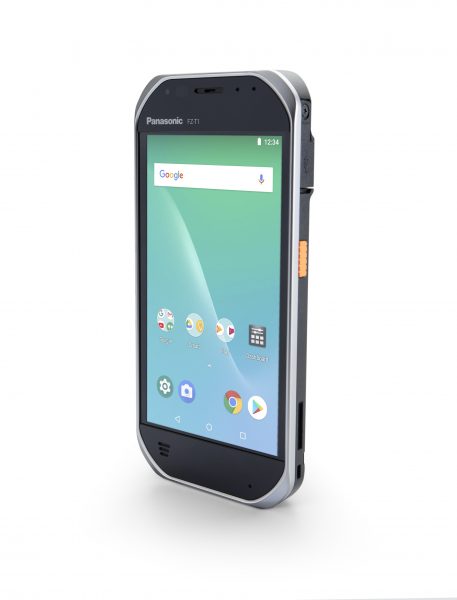 FZ-T1 has 5-inch screen with resolution of 1280 x 720 pixels and runs on Android 8.1, Oreo and is familiar to workers who rely on smartphones for regular use, but is thoroughly designed for the harsh unpredictable environment. The FZ-T1 delivers fast, easy barcode scanning with an integrated barcode reader and high-speed connectivity that ensure it can integrate with the most detailed and comprehensive resource management systems and databases. This device weighs 230g.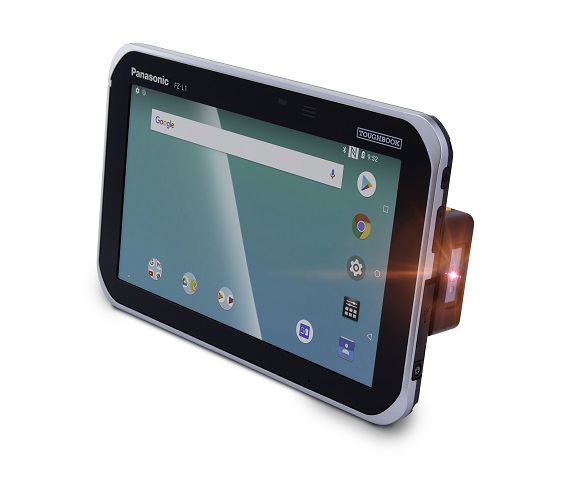 FZ-L1 comes with 7 inch screen with resolution of 1280 x 720 pixels. It also runs Android 8.1 Oreo and with WI-FI capability for inside workers or with voice and data capability for field-based workers. The Panasonic TOUGHBOOK FZ-L1 tablet is slim and lightweight and weighs around 440g.
These devices are priced Rs. 60,000 without taxes.
Speaking at the launch, Hiroaki Sakamoto, Managing Director of Mobile Solutions, Business Division, Panasonic Corporation said, "We at Panasonic are constantly looking to offer products that not only improve the efficiency, but enhance productivity and bottom-line performances for a number of years. The business need have evolved from traditional ruggedness to more advanced factors, that include escalated levels of battery power, viewing and communication capabilities. We have designed the FZ-T1 & L1 to mirror those needs for the consumers, perfectly integrating the old with the new."