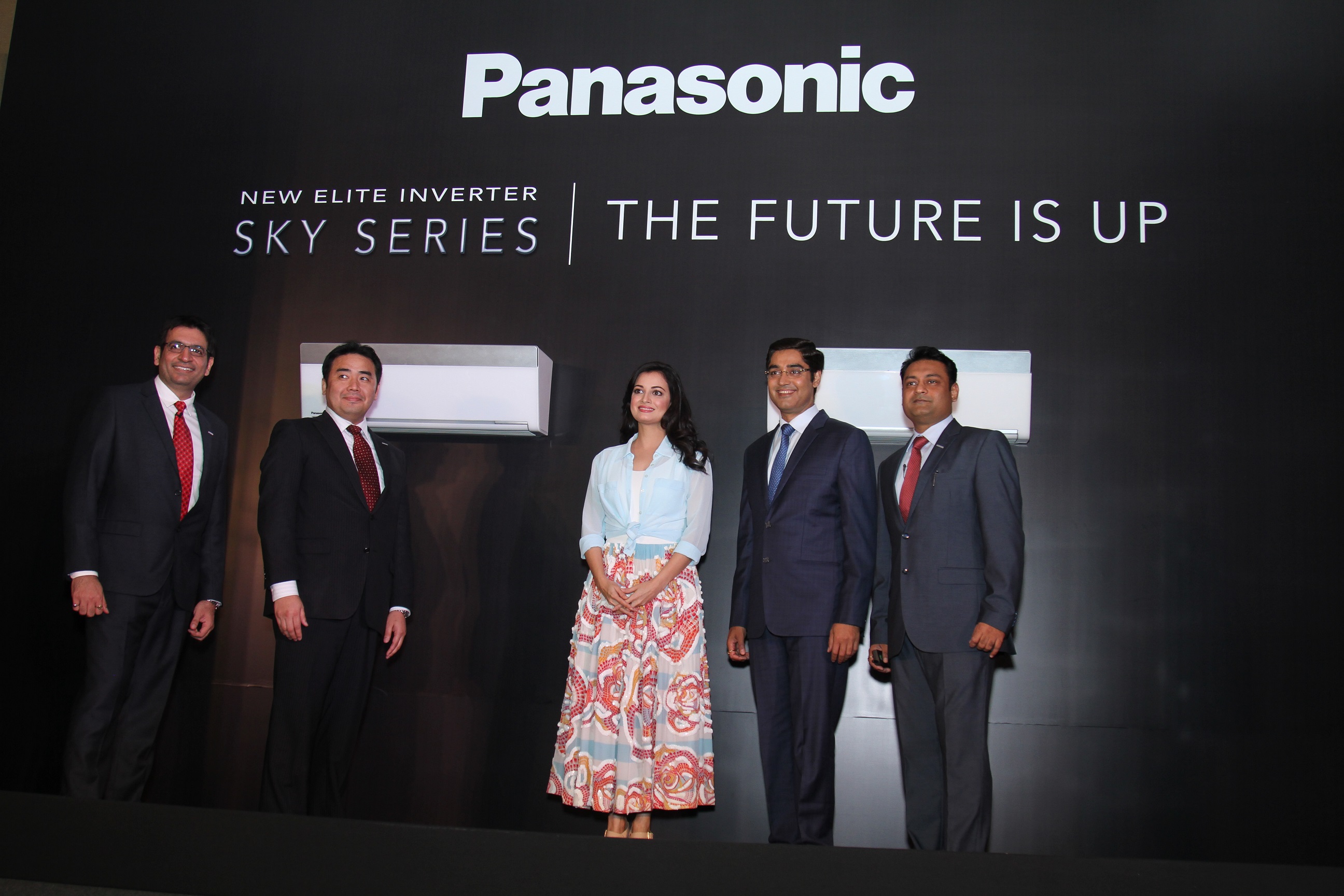 Panasonic India today unveiled India's first of its kind Air-Conditioner with Radiant Cooling Technology – the SKY Series in the Inverter segment for the next generation of cooling experience. The highlight of this Air-Conditioner is that it comes with inbuilt Air Purifier.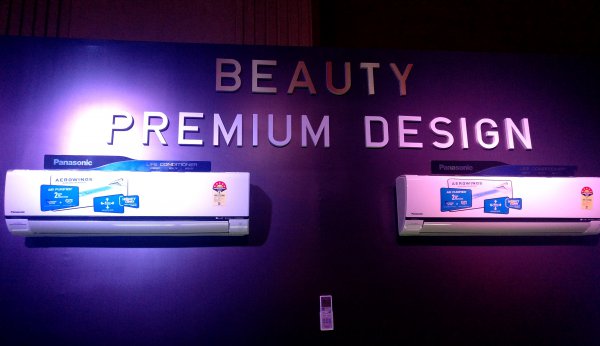 The high-end SKY series air-conditioners are targetted at the niche customer segment. The Elite Inverter range will be available in 1 and 1.5 tonnage capacity at an entry price of Rs 70,200/- and Rs 85,200/ respectively and will be available from the month of March across the country. Panasonic will also strengthen its Room Air-Conditioner product portfolio and will also launch new models in the energy saving inverter segment – fixed speed 3-Star, 4-Star, 5-Star and Windows segment.
The SKY Series models feature the new SKYWING flap design at the top which maximizes airflow for a uniform cooling. The SKYWING, supported by three multidirectional arm can adjust the angle of the airflow to achieve different cooling options – Radiant Cooling and Fast Cooling. The Radiant Cooling allows the cool air to naturally glide along the surface, spreading throughout the room and down the walls, resulting in even and all-round coolness. This innovative cooling system uses the principle of the 'Coanda effect' to cool down the room by removing the heat from ceilings and walls.
The SKY Series features Panasonic's advanced air purification system nanoe-G, which purifies down the air to the smallest details. It removes the airborne particles including the particles smaller than 2.5 micrometers in size (PM2.5). Moreover, the SKY Series comes with the innovative DUST SENSOR which automatically switches on nanoe-G to purify the air whenever a high level of particle concentration is detected. This results in preventing health problems such as cough, cold and loss of skin moisture can be prevented.
The Elite Inverter air conditioner range helps in saving energy while ensuring constant comfort by maintaining the set temperature through varying the rotation speed of the compressor. The new range will also be equipped with R410 refrigerant gas to make homes more efficient and reduce the emissions of greenhouse gasses into the environment.
With this launch, Panasonic is aiming at capturing over 10% market share and 30% growth in the air-conditioner segment in FY 2017-18.
At the launch Mr. Manish Sharma, President & CEO, Panasonic India & South Asia, and Executive Officer, Panasonic Corporation, said, "Last summer, we received a phenomenal response for our AC range and witnessed a growth of 20%. At Panasonic, we are constantly finding new ways to improve consumers' life. The SKY series is a breakthrough innovation in the air conditioner market that will surely set a benchmark in the next generation of air conditioners. The latest series focuses on three areas, Comfort, Health and Beauty and have been launched with a view to tap the niche customer segment. While Panasonic is perceived as a mass brand, the new Elite Inverter Range reinforces our leadership in technology and design innovation."