Philips Domestic Appliances India has introduced an innovative multifunctional air purifier – Philips 3-in-1 purifier which comes with multifunctionality modes i.e., purify, heat and fan. It is equipped with a 3-layer HEPA filtration system which removes 99.95 % of particles as small as 0.003 µm and purifies the air of viruses, allergens, pollutants, and the 350° rotating fan distributes the clean air across the room as claimed by the company.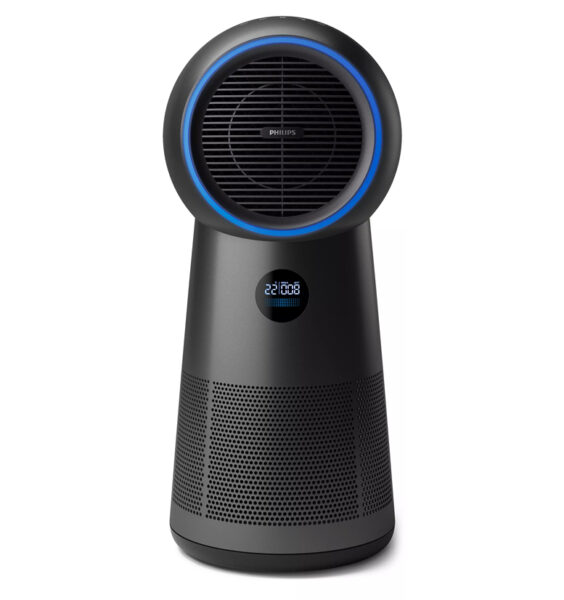 The 3-in-1 purifier comes with a multi-functionality feature that helps purify the air and brings the room to comfortable temperature allowing it to be used throughout the year. The ceramic element in the purifying heater mode heats up the air in just 3 seconds in winters. The inbuilt purifying fan mode delivers a gentle stream of fresh air, ideal for making rooms experiencing warmer temperatures more comfortable.
The purification function of the air purifier is suitable for a room size of up to 215 sq feet. Purification performance of up to 165 m3/hr of Clean Air Delivery Rate (CADR) is driven by an optimum 360° airflow intake design and exceptional ultra-fine particle filtering efficiency.
The purifier also comes with a 3-speed setting to choose from fan levels: 7.5 W, 15 W, and 25 W or 3-speed heat levels: 1250 W, 1500 W, and 2200 W and 3 level settings for light control and display, offering more control to the consumers.
The Philips 3-in-1 Air Purifier is priced at INR 32,995 and can also be bought online at www.domesticappliances.philips.co.in