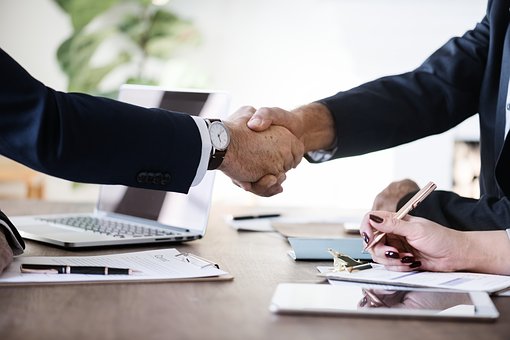 One common area of business which many owners struggle with is supplier relationship management (SRM). It is crucial that you have a positive working relationship with those that provide your company with goods, services and materials, but this can be a challenge and something that must be managed continuously. It is also an area that is critical to success as you need to be able to rely on these suppliers. After all, they are a vital cog in your operation but one that is separate from your brand. With this in mind, here is all that you need to know about promoting supplier relationships in 2019.
Like any relationship, both personal and professional, clear, excellent communication is key to success. You need to make sure that you keep your vendors informed on anything that is relevant to them and to make all forms of communication friendly yet professional, whether this is a face-to-face meeting, an email, or even a text message. Additionally, you should provide positive feedback when appropriate and keep your suppliers informed of any strategies and plans so that they know how they will fit in.
Trust Them To Do Their Job
Although regular communication is vital, you should avoid checking in too often as this can feel like you are micromanaging and that you do not trust them to deliver. Put your trust in the vendors and allow them to do their job in their own way. In addition to this, avoid placing any rush orders, which could be difficult for the supplier to manage. Always keep in mind that you are not their only client.
Perhaps the most crucial way to manage your supplier relationship is to make sure that all payments are made on time. Your supplier is also a company that is trying to profit, so getting payments made in full and on time is essential.
Supplier portals from specialists like Weaveability enable businesses to streamline the supply chain, automate key processes, and improve collaboration with your suppliers. They provide a single location where employees and suppliers can collaborate and make decisions based on real-time and accurate information. Utilizing this essential tool will only boost communication, which, in turn, will increase and improve your relationship.
Address Any Issues Promptly
It is quite common for several issues to occur in any business relationship, but it is how these issues are managed that is important. Address any problems with your suppliers as soon as possible and provide them with the opportunity to make amends. Doing so can stop any negative feelings arising between the two businesses and make honesty a priority.
Having a positive, honest, and transparent relationship with your suppliers is key to success and can help your business in many ways. It is also an area that many business owners struggle with because, like any relationship, it can take a lot of time and effort to maintain it. Fortunately, technology has made it much easier to do so in 2019, but keep in mind that you also need to see this as a human relationship and meet face-to-face where possible to strengthen the relationship between companies.