Realme, an emerging smartphone brand, has announced that it will be the first company to launch a smartphone armed with 64MP AI qaud camera in Q4 of this year. Realme has also unveiled the world's first 64MP sample photo taken by a smartphone.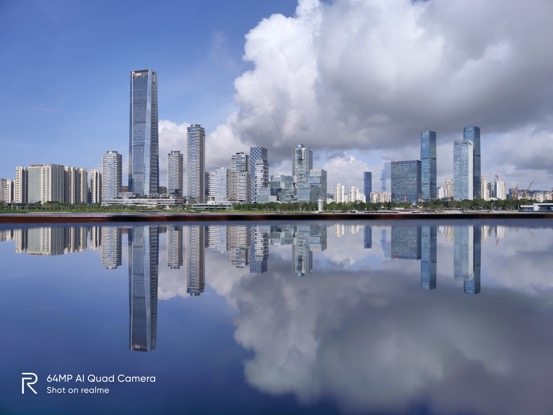 The 64MP sensor, which realme is going to use in one of its premium products, is also known as ISOCELL Bright GW1 that was recently revealed by Samsung. It is among the leading sensors of the highest resolution customized for high-end smartphones.
With Samsung's optimized ISOCELL Plus technology, GW1 significantly improves the color fidelity along with an enhancement in light sensitivity. The technology also enables image sensors to equip 0.8?m and smaller-sized pixels without any loss in performance, making it an optimal solution for developing super-resolution photography. GW1 also comes with the industry-leading size of 1/1.72-inch, making it of more powerful light sensitivity compared to 1/2-inch.
With pixel-merging Tetracell technology and remosaic algorithm, GW1 produces brighter 16Mp images in low-light environments and highly-detailed 64Mp shots in brighter settings.
According to Realme, the commercial use of 64MP and quad-camera will enable more possibilities and convenience in daily shooting and re-creation. The addition of quad-camera and AI imaging are expected to satisfy users in a broad variety of scenes, freeing them to shoot as they like and allowing more advanced imaging experience.
Today photography has become the key factor for the consumers' purchase decision. Taking users first, realme is committed to developing the storytelling capabilities of its product with Dare-to-Leap imaging experience. And the ever first 64MP sample photo taken With Cell Phones highly shows realme's resolution and determination in technology development and innovation, adds the statement of Realme.