Uber has today announced a comprehensive global revamp of its ride-sharing with new features. List of updates that will show on the redisgned app rollout include: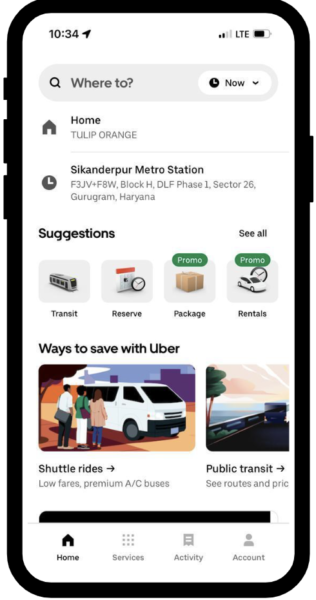 New homescreen
The homescreen experience has been simplified to help riders book trips more easily, with fewer taps. The new app also features a "Services" tab as a one stop shop to find all product offerings available to riders in their city – from a nearby Moto to Auto, Intercity, Rentals, Reserve, Connect and more. The new "Activity Hub" helps keep track of past and upcoming rides all in one place.
More personalized
Upon tapping "where to?" on the homescreen, "Saved Places" will appear for each rider, and the app will suggest a list of personalized destinations and ride types based on preferences, past trips, and most likely destinations. The app will also share personalized recommendations for ways to plan travel and save, based on how each rider uses Uber.
As an example, if a rider typically uses Uber Auto, it will likely be the first option they see; and the app will also suggest other affordable options.
A new way to track the progress of rides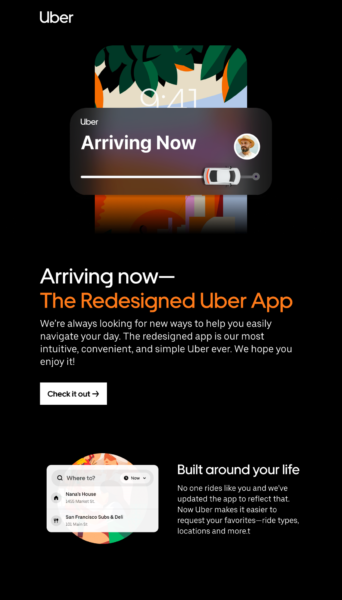 Now, with Live Activities on the lock screen, riders can easily track the live progress of their ride and receive critical updates like vehicle details, the latest ETA information, and trip status – all on the Lock Screen without opening the app.
This feature is being rolled out for iOS devices, and will be available on Android devices soon. Riders will need to ensure their device is up to date with the latest available software, and the latest version of the Uber app to experience the redesigned app and its new features.