Revolt Intellicorp has unveiled today RV 400, India's first AI- enabled motorcycle in a sculpted body with the perfect stance and riding position. The RV 400 comes in two color options – Rebel Red and Cosmic Black. Pre-Bookings for this bike will open on June 25, 2019 for INR 1,000 in Revolt Motors.com and Amazon and will hit the roads in the month of July. Thr company has not revealed the price of this bike.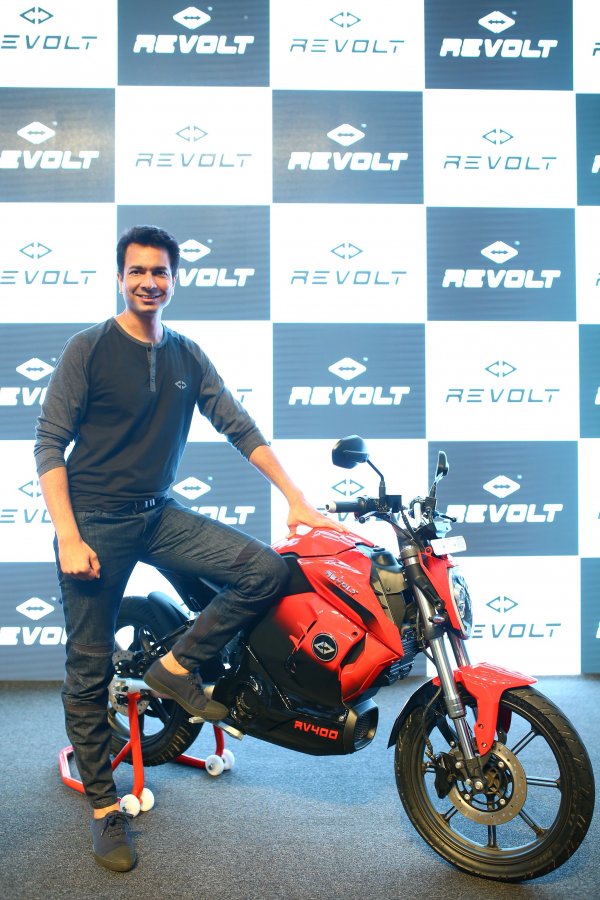 The RV will have a connected eco-system across the city wherein riders can swap their battery at Revolt mobile swap stations, which will be dynamic stations within the coverage area New Delhi. Riders can also charge the battery in less than 4 hours at the comfort of their home or office by simply plugging into any 15-ampere socket, as the battery is portable and can be removed very easily from the bike and replaced back after charge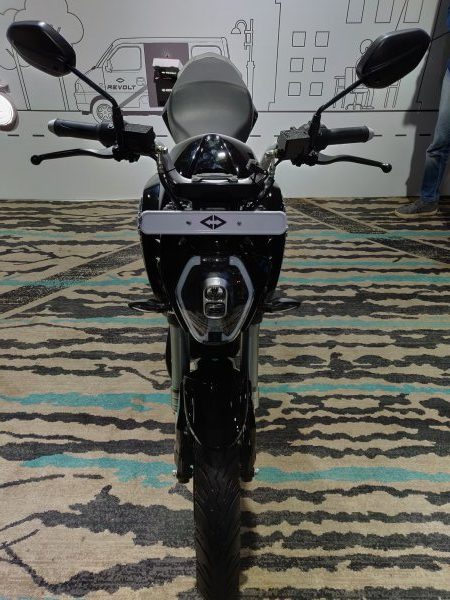 The AI-enabled motorcycle has an ARAI certified range of 156 kms and is powered by the Revolt App which is available on both, Android and iOS. The app comes with connectivity features such as 'Bike Locator', 'door-step battery delivery', 'mobile swap stations', 'anti-theft', 'sound selection and preview', among many other utilities that are intrinsic to two-wheeler users.
Features of Revolt App:
Bike location with map guide
Real time bike information such as current battery percentage, bike mode and estimated range
Ordering battery for delivery at user location
Finding the nearest swap station
Swapping Battery at mobile Swap Station
Swap order history
Bike Start/Stop through Bluetooth
User trips and details (e.g. start and stop location, average speed, total distance travelled, time taken)
User trips journey on map
Sound preview (listening to other sounds before making them active)
Change motorcycle sound and volume
Bike Diagnostics (real time diagnostic of battery and ECU)
Bike Statistics (e.g. total kms, total hours in trips, etc.)
Check estimated range in different modes
Upload and store important bike and user documents (e.g. Driving Licence, RC copy, etc.)
Payment gateway integration for battery swaps
Geofencing with theft control feature
Ability to share bike location
In App User Notifications (e.g. battery removal, low battery percentage, geo-fence breach)
Provide ECU updates through OTA
Speaking at the launch, Mr. Rahul Sharma, Founder & Chief Revolutionary Officer, Revolt Intellicorp Pvt. Ltd, said, "I have always been a believer in challenging the conventions, and today truly changes the game for the Indian two-wheeler industry. The RV 400 is the first step towards providing sustainable, affordable mobility to every Indian home. RV 400 challenges every convention that riders have pertaining to the EV's – Power, Styling and Aesthetics, Range, Battery charging infrastructure, Security, Sound and Service.