Samsung Opera House in Bengaluru, which is Samsung's iconic expereince store has completed five years. The 33,000 sq. ft. standalone property, which during the British era hosted plays and Operas, was restored by Samsung over two years and opened to the public in 2018. Its facade continues to don its magnificent original look and feel while on the inside, a modern experiential space has been developed with extensive use of technology. It has become a hub of technology, innovation, art and culture for the city. Samsung celebrated this milestone with an exhilarating K-Pop themed cultural event called K-Fiesta where young Samsung and K-Pop fans performed to bring alive the spirit of cross-cultural unity.
This year's theme was 'Korea Pop Culture Extravaganza' and Samsung Opera House hosted a lineup of events that captured the essence of Korean culture through its entertainment and culinary traditions. The event began with a Trivia Quiz and Games session centered on K-Pop culture, providing participants an opportunity to showcase their knowledge and win exciting prizes. This was followed by a high energy Dance Battle where dance enthusiasts claimed the spotlight and those with vocal prowess competed in a Voice Battle.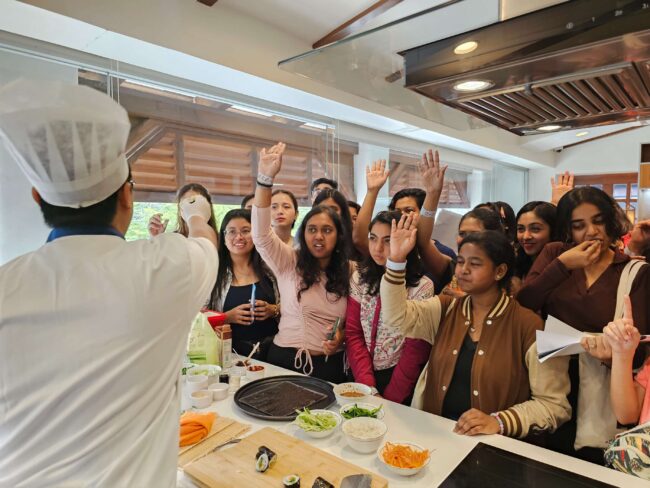 At the Home Theatre zone inside Samsung Opera House, an exclusive Korean movie screening unfolded for cinephiles while the Chef's Kitchen zone proved to be a significant attraction for food enthusiasts and aspiring chefs. Fans also took some exciting photos at the cherry blossom backdrop photo booth and attended an accessory workshop, among others.
The anniversary celebration brought in an exciting crowd of over 5K Samsung and K-Pop fans to Samsung Opera House. The cultural programmes during the K-Fiesta were judged by Samsung jury members who also presented the winners with exciting prizes.
"Samsung Opera House has completed a remarkable journey since its inauguration as a historic landmark in Bengaluru. It is today a hub of technology, innovation, art and culture for the city. Consumers, especially the Gen Z and millennials, have come to love this iconic experience store over the last five years and we will continue to bring in exciting new technology experiences for them," said Mr. Sumit Walia, Senior Director, Samsung India.
Samsung India recently revamped the iconic Samsung Opera House in the heart of Bengaluru with exciting new technology experiences and zones for visitors. Consumers visiting Samsung Opera House can today enjoy Samsung's complete product ecosystem and new zones such as Connected Living, Gaming Arena, Audio, Home Theatre and Lifestyle TVs, showcasing its multi-device connectivity with SmartThings, alongside a cup of coffee.
Since it started five years back, more than 1,000 events have been organized here around product experience, consumer engagement and entertainment including Galaxy workshops on photography, doodling, video-editing, Ted Talks, fashion shows, baking workshops, movie screenings and many more.
Samsung has focused on upgrading the consumer experience by not only enhancing the look and feel of the experience store but also through immersive experiences offered by a wide range of products such as QLED TVs, The Frame lifestyle TVs, Bespoke Refrigerators, Ecobubble Washing Machines, Microwaves and activity zones at Samsung Opera House
Samsung Opera House also offers a fully functional customer service centre. There is a personalisation counter where consumers have an option of choosing the phone skin and get engravings done on the covers they choose.