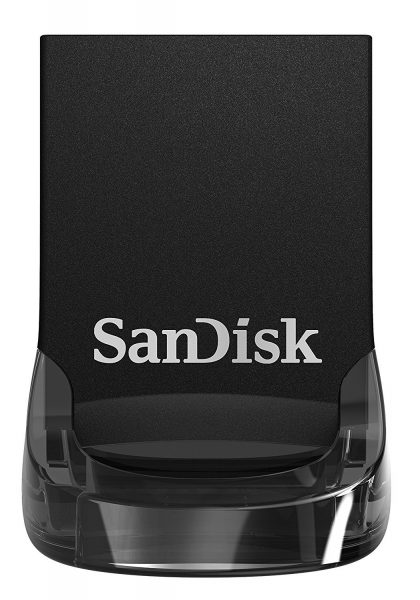 Western Digital has launched SanDisk Ultra Fit USB 3.1 which is a low-profile USB flash drive ideal for people who want to add more photos, videos, games and audio files to their notebooks, tablets, TVs, gaming consoles and car audio systems. This drive is available in capacities from 16GB to 256GB.
This high speed flash drive has compact design allowing users to plug and leave it in. It is claimed to have write speeds up to 15x faster than a standard USB 2.0 drives.
According to the company, with this flash drive, a full-length movie can be moved in less than 30 seconds plus it includes SanDisk SecureAccess software for password protection and 128-bit AES encryption software making it easy to password-protect critical files. The user is requiered to just drag and drop files into the vault, and they'll be encrypted to keep the private files private.
The drive comes with a RescuePRO Deluxe data recovery software download offer. This software allows recovery of files that have been accidentally deleted (download required). It is also backward-compatible, so it can be plugged into any USB 3.0 or 2.0 port.
This Flash Drive has a five-year limited warranty and comes in 16GB/32GB/ 64GB/ 128GB/ 256GB capacities with up to 130MB/s read speed at prices of Rs. 800, 899, 1649, 3099 and 7590 respectively.
SanDisk Ultra Fit USB 3.1 Flash Drive is available exclusively on Amazon.in until July 20, 2018 and across all retail outlets post that.