Brand SENS today announced its foray into the Smart Television market with the launch of 7 Smart TVs powered by Google TV and Android platforms,across different categories. These TVs will be available on Flipkart during the Big Saving Days sale starting Dec 16th 2022.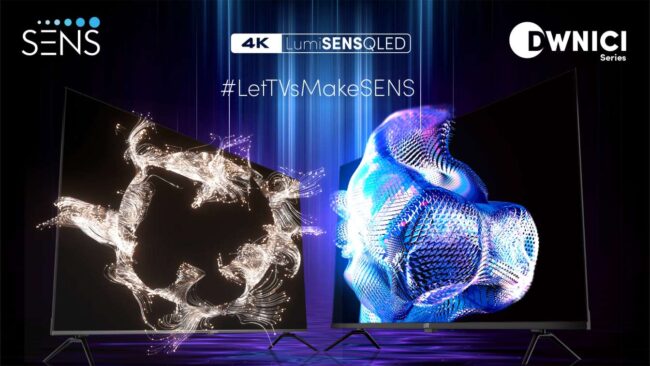 SENS range of smart TVs feature proprietary 'LumiSENS' and 'FluroSENS' display panels along with some of the industry leading features and will be available in panel sizes ranging from 43 inch to 65 inch. The televisions come packed with the latest version of Google TV OS which would offer the customers a wide range of curated content and a seamless viewing experience. In addition to that, the Smart TV owners would be able to set up profiles for 'Kids' which will only allow age-appropriate content to be viewed.
Details of TVs announced today:
Dwinci 55″ & 65″ QLED Google TV
The Dwinci series is a range of QLED 4K Google TVs and come with the LumiSENS panel, Dolby Vision, and a bezel-less design. With the advantages of Google TV and over 10,000 apps to choose from and with every kind of content curated in one space, it ensures that the customers don't miss out on any of their favourites. These TVs are equipped with 20 Watts speakers & Dolby Atmos.
The Dwinci series will be available at a special introductory price of INR 33,999 for its 55" variant and INR 42,999 for the 65".
Pikaso 50" & 55" 4K UHD Android TV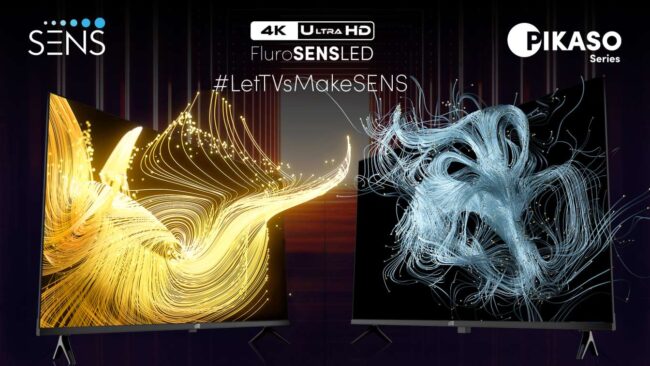 The Pikaso series comes equipped with a FluroSENS panel which captures the tiniest of detail with unmatched depth and provide an overall thrilling viewing experience as claimed by the brand. These TVs come with a smart remote equipped with google assistant. These TVs are also equipped with the 20 W speakers and Dolby Audio & DTS features.
The Special introductory price for Pikaso 50" & 55" 4K Android TV will be INR 24,999 and INR 29,999 respectively.
Apart from the series mentioned above, SENS has also announced a range of 32" and 43" TVs which will be equipped with varied OS including Android TV & Google TV.