I have always valued extra screen estate be it in the form of additional monitors, using television, etc. for extending screen. More the merrier. But there are times when a spare screen isn't always available. As an example, I shifted to Montreal, Quebec, Canada a while back for further studies and being a student, I rarely felt the need to buy an additional computer monitor. The only investment was done in purchasing Dell Chromebook 11 for taking notes in class and document editing.
However, more recently, having shifted gears to web development, I felt the for an additional screen to accompany the sole "working" laptop. I did manage to make Dell Chromebook 11 usable by successfully converting into a Linux machine (NOT the crouton way). Although useful, switching between machine, especially the keyboard was a pain. Failure to find a good way to use Chromebook as a dumb screen for extending display, I started to look for a way to use keyboard and mouse of Dell Inspiron for controlling Chromebook. This is when I came across Synergy.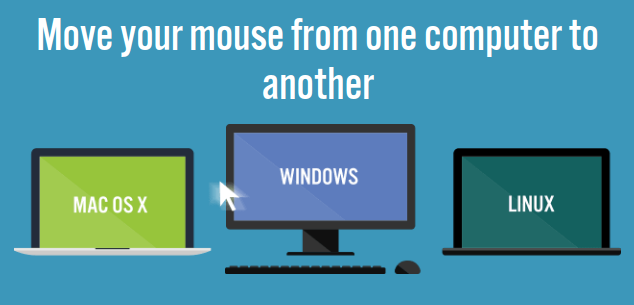 A product of Symless, Synergy is a software for sharing mouse and keyboard between multiple computers and is available for Microsoft Windows, Mac OS X and Linux. It does exactly what it promises and more! Apart from allowing you to control different computers with the same keyboard/mouser (server), Synergy also allows sharing clipboard for quick copy/paste between computers, file sharing, and screensaver sync. The only requirement is all the computers should be on same network (connected to same WiFi).
Using Synergy is as simple as the purpose it offers. You are required to install Synergy app on all computers which you wish to use. The computer whose keyboard and mouse you want to use to control other computers becomes the server and other computers are client. Additionally Synergy app allows you to arrange computers. In my case, I wanted to use Fedora 25 running Dell Chromebook 11 as an additional display and make it more useful than using it for that rare occasion to play online casino games or a quick Miniclip pool game with my friends.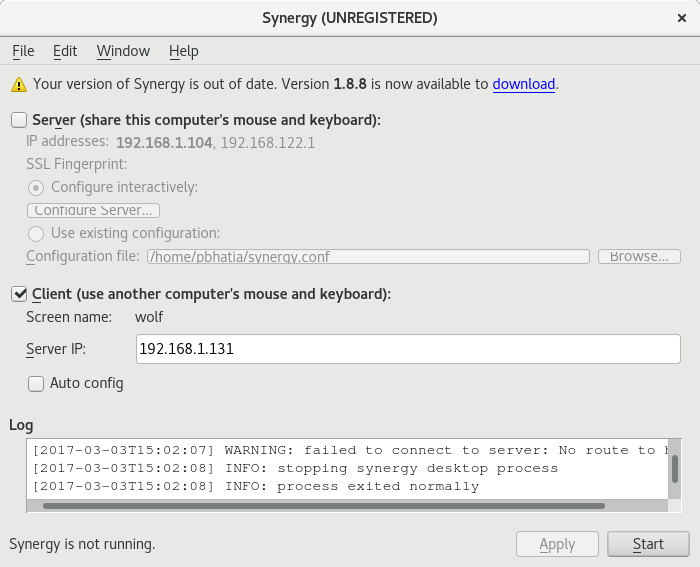 With Synergy installed on both Dell Chromebook 11 and Dell Inspiron, I simply configured Inspiron to act as server so as to be able to use its keyboard and mouse for controlling Chromebook. This allowed me to use Chromebook sort of as an extra display although theoretically there's no relation between the 2 systems except for the sharing hardware. But the good part is I can use the Chromebook for keeping a tab on Github activity and chat windows whereas Inspiron for development activity.
Onto the cost of Synergy. It isn't a free software and normally costs 19 USD (one time payment) but there's a catch. The daily builds of synergy are completely free to use! Though they are daily builds and aren't termed stable but I have been using the daily builds without a hitch. Follow the links below to get Synergy,
All this being said, if you end up using and liking the software then don't forget to support the developer and its development by purchasing its license 🙂