Sony India has launched a new in-car AV receiver XAV-AX5000 with advanced features such as the 17.6 cm (6.95) capacitive touch screen, enhanced smartphone integration, and great sound quality.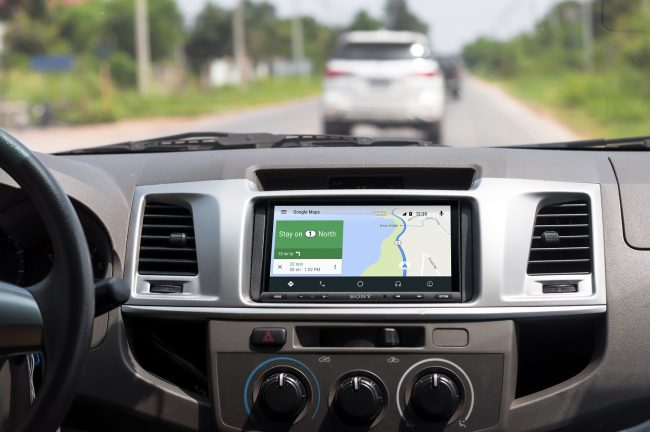 The XAV-AX5000 can be connected to a smartphone via Android Auto and Apple CarPlay. It enables user to get directions in real time without ever taking drivers hands off the wheel. It further navigates easily to the end destination, or search for nearby stopovers mid-journey with a simple intuitive interface and powerful new voice actions that's designed to minimize distraction. It automatically brings useful information organized into simple cards that appear when needed, for directions, music, messaging and more.
XAV-AX5000 is ergonomically designed with key terminal that gives instant access to the basic operation that includes source selections and sound adjustments while minimizing distractions. The rear chassis is designed with single-DIN dimensions that give enough room to store connected cable harnesses, steering wheel control adopter, and more.
With Apple CarPlay, one can use iPhone in the car in a smarter, safer way (Maps not available in Apple CarPlay in India yet). CarPlay seamlessly integrates iPhone with the car audio's display and controls. Now the user can make phone calls, access their music, send and receive messages and more while staying focused on the road.
This system has 17.6 cm (6.95) Bezel-less Flush Surface Display with Capacitive Touch Screen which is easy to use, and wakes up 2.5 times as fast as previous models, so one can get on the road faster.
This system is packed with EXTRA BASS to overcome engine noise and reproduce clear punchy sound at any volume level. It incorporates 2-mode boost steps that allows for both delicate and heavy boost settings. A built-in 4-channel amplifier delivers 55 watts x 4(max. at 4 ohms) output power with DRA2 (Dynamic Reality Amp 2) power IC.
The new XAV-AX5000 also features the DSO (Dynamic Stage Organizer) which creates vivid sound image as if there were speakers on the dashboard.
Moreover, for reveres parking this system comes with Rear View Camera which helps view its feed through the screen, along with customisable guidelines that help user back in safely. For connectivity, this audio system has dual USB ports.
The XAV-AX5000 is available at car accessories shops and car showrooms across India for MRP of Rs. 24,990.