Sony India has launched MHC-V11 and SHAKE-X30D powerful audio speakers with clear, dynamic sound, coupled with wireless Bluetooth capabilities. These speakers are an extension of the previously introduced MHC-V77D and MHC-V50D. These newly launched home entertainment audio systems boast of dynamic audio output, distinctive design and premium technology.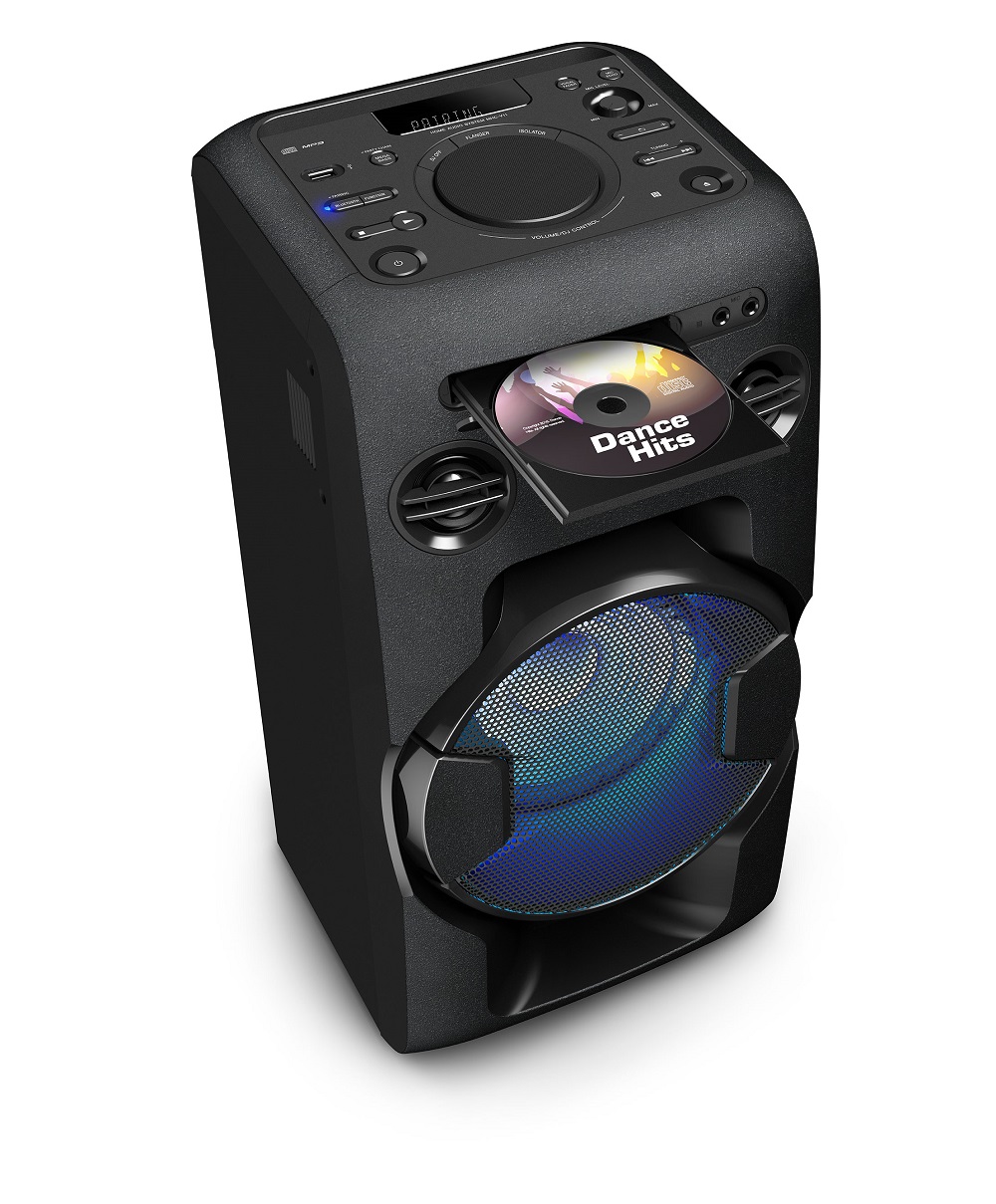 MHC-V11 and SHAKE- X30D are enabled with Karaoke and DJ effects and have slots for popping CD, USB, and also offer Bluetooth connectivity. Two mic inputs offers an option to team up with friends for the ultimate sing-off. A built-in vocal fader function even turns down the voice on CDs so one can sing favourite songs.
SHAKE- X30D offers four different effects : Flanger creates a deep roaring effect; WAH distorts the audio; Isolator singles out a specific frequency band; and PAN sweeps the sound across speakers. One can use DJ effects with the Fiestable app and gesture control.
With the Sony Music Center App (previously called SongPal) for smartphone or tablet, you can control the music collection. The app can also be used to customise sound settings to ensure balanced audio.
Both the speakers provide highest quality wireless audio via Bluetooth technology and NFC. With up to 3x the data transmitted, LDAC provides an enhanced wireless listening experience for all music needs.
With LED speaker lights, the user can pump the atmosphere with club-like LED speaker illumination. MHC-V11 delivers blue speaker illumination to create the ambience which perfectly attracts party enthusiast.
In SHAKE-X30D, the LED light speakers come with various colour patterns, ranging from pure white to rainbow. One can control the lights on the system, and watch them sync to the beat of the music for a club-style dance floor at home. Synchronising with the rhythm of the beat, the power and speed of the light display matches the musical mood and atmosphere.
With the party chain feature, these speakers can be connected with other Sony one box audio system to add extra power to the sound system. The user can connect multiple systems in a chain to enhance acoustic experience and produce powerful sound.
MHC-V11 is a compact, light weight speaker and comes with a portable design. It comprises of inbuilt carry handles which facilitate ease in movement.
The SHAKE-X30D has guitar input feature and by just pressing the guitar key, one can enjoy powerful sound of the instrument. One can also play solo style, or connect a microphone to sing along. It also delivers shaking bass audio quality with the Sound Pressure Horn.
These speakers will be available in all Sony Center and major electronic stores across India at following prices and dates:
| | | |
| --- | --- | --- |
| Product | Availability | MRP |
| MHC-V11 | 20th August, 2017 | Rs. 19,990 |
| SHAKE-X30D | 24th August, 2017 | Rs. 50,990 |