At an event in New Delhi, Sony has launched today two Hi-power 5.1 channel Soundbar with stylish design – HT-S500RF & HT-S700RF. These two Home Theatre systems come with exclusive India sound setting offering powerful bass sound with clear vocal sound.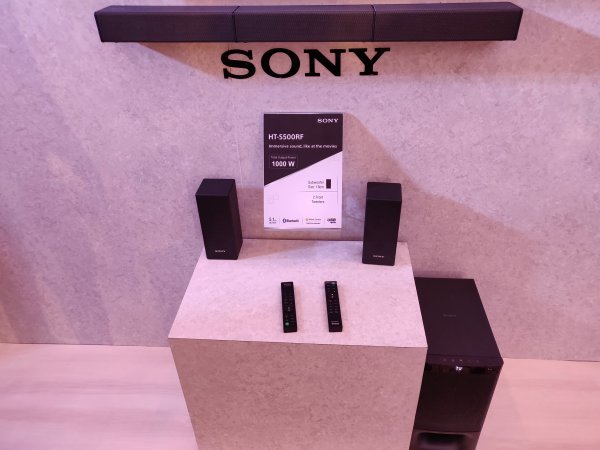 These Soundbars have 5.1 channel surround systems to provide powerful audio experience by delivering 1000W output power with high volume boxes using tweeters and rhombus-shaped high aperture ratio grill. Special tweeters are present in both HT-S700RF and HT-S500RF to reproduce high frequency sounds, and give perfect audio experience to the listeners. HT-S700RF has two front and two rear tweeters, whereas HT-S500RF comes loaded with two front tweeters. These system incorporate dedicated center speaker that enhances clear dialogue.
The HT-S700RF and HT-S500RF are designed with premium and high-quality components, offering a stylish design. The rhombus pattern metal grill on all front and rear speakers makes it look premium and enhance the overall aesthetics of your living room.
The Bar Style Home Theatre systems complement the look of today's thin flat screens, while projecting a deep, rich, enveloping sound. The thin frame blends in seamlessly with the rest of your Home Cinema setup. The slim design of the systems will not obscure the view, and one can always see the full picture without disruption. HT-S700RF and HT-S500RF have HDMI which makes setting up the systems super easy and clean. These systems have Bluetooth connectivity for streaming music from your smartphones. Moreover, you can browse music from faraway place easily through the Music Center App without even looking at the monitor and also play the music content present in USB pen drives on these systems.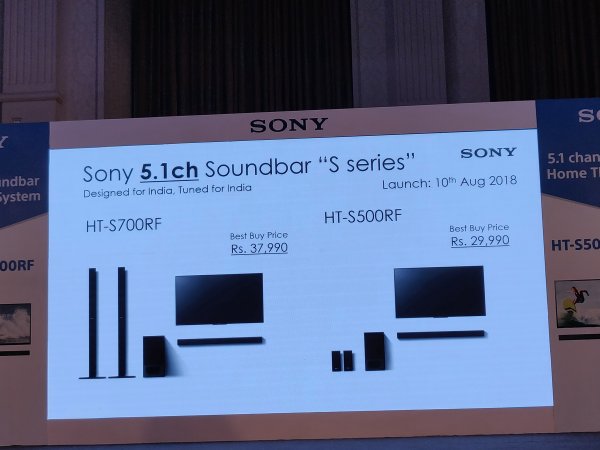 The HT-S700RF is priced Rs. 37,990 and HT-S500RF has price tag of Rs. 29,990. These will be available from 10th August.